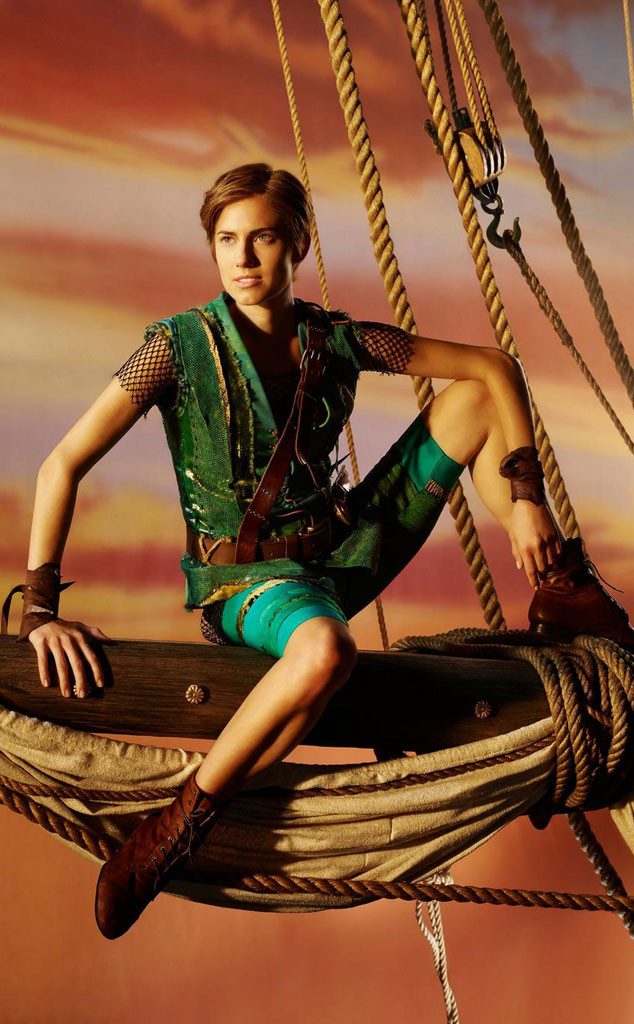 Nino Munoz/NBC
Here's Peter Pan! Allison Williams will be the boy from Neverland in NBC's Peter Pan Live! airing this December. The Girls star debuted the first photo of herself in character on NBC's Today. Christopher Walken will take on the role of Peter Pan's nemesis, Captain Hook.
Williams said the process of playing Peter Pan is "so fun." "I can only imagine what the next couple of weeks and months are going to bring. I cannot wait," she said on Today.
Like NBC's Sound of Music broadcast last year, Peter Pan will be live. "We're so excited about the live part of it," she said. "I think that's what makes it so fun."
Williams is wearing a wig as Peter Pan, but she offered to cut her hair for the part.