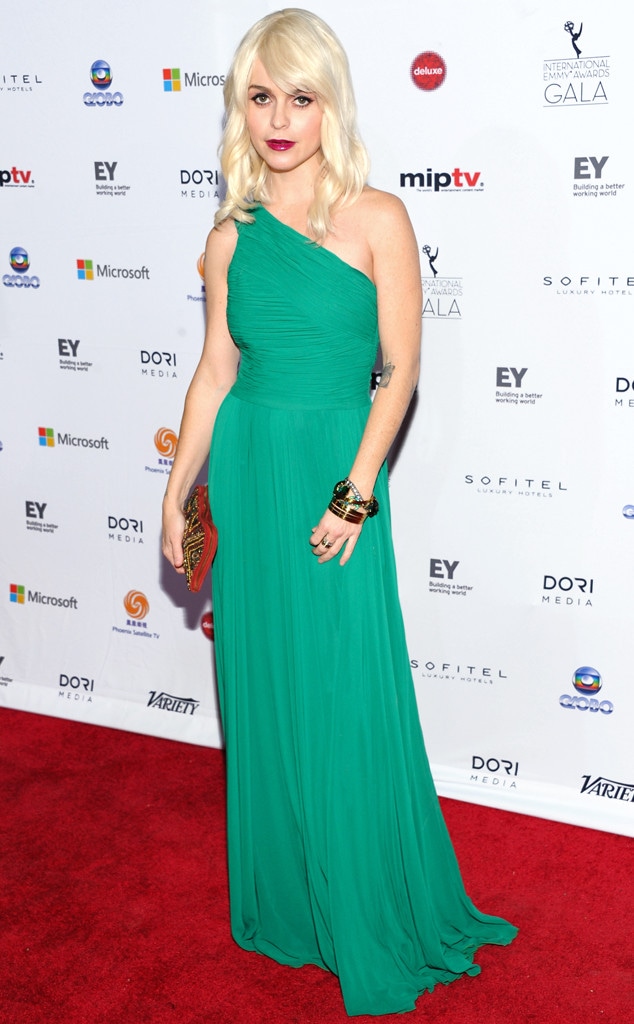 Evan Agostini/InvisionAP
Taryn Manning can rest a little bit easier tonight.
E! News has learned Janine Heller was arrested Tuesday morning after allegedly violating an order of protection stemming from her initial stalking and harassment case against the Orange Is the New Black star.
New York Police Department confirms the actress' former friend was charged on one count of criminal contempt in the second degree.
Police officials say Heller had called and emailed the victim, which violates an order of protection. 
"The persistent and relentless violations of Ms. Manning's privacy by Ms. Heller have caused Ms. Manning and her family tremendous concern for their safety and well-being," Manning's lawyer, Andrew C. Quinn, told E! News in a statement. "Ms. Manning will continue to work with investigators and attorneys in the New York County District Attorney's Office in furtherance of this matter."  
In July 2014, Manning accused her former friend of cyber stalking her. She claimed in court documents that Heller tried to make her paranoid by attempting to make her believe that another friend was selling secrets about her to the press. She was also trying to contact the actress via email and phone over the past few months.
Heller was arrested and arraigned July 2 on a misdemeanor charge of stalking in the fourth degree. She was then released.
Following the arrest, Manning's lawyer confirmed to E! News that the District Attorney requested and received an Order of Protection which "prohibits any further attempt by Ms. Heller to contact Taryn Manning through any medium possible, electronic or otherwise."
He added, "The Order of Protection extended to the family and close friends of Taryn Manning who have been adversely impacted by the actions of Ms. Heller."
Heller remains in custody and is expected to be arraigned as early as Tuesday evening.