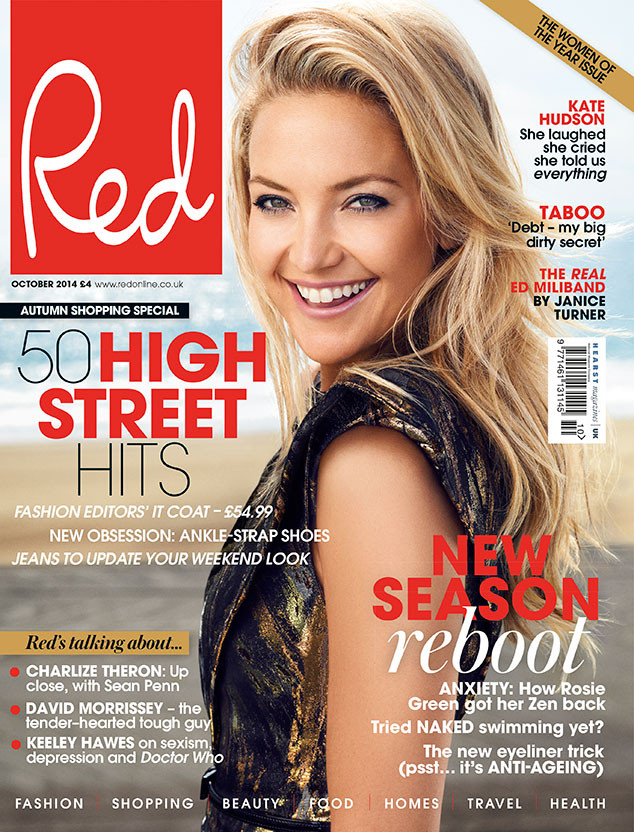 Red
Kate Hudson wants to shoot down the rumors about one thing in her life: her weight.
The actress graces the cover of Red this month and tells the magazine, "If there is one thing I will never have, it is an eating disorder. I won't have girls—even if it is just one or two who care—thinking that. Because it is a serious sickness, not something to plaster on the cover of a magazine. And I am the opposite."
She also addressed gaining 70 pounds during her first pregnancy and explained how she wants to send the right message to women everywhere.