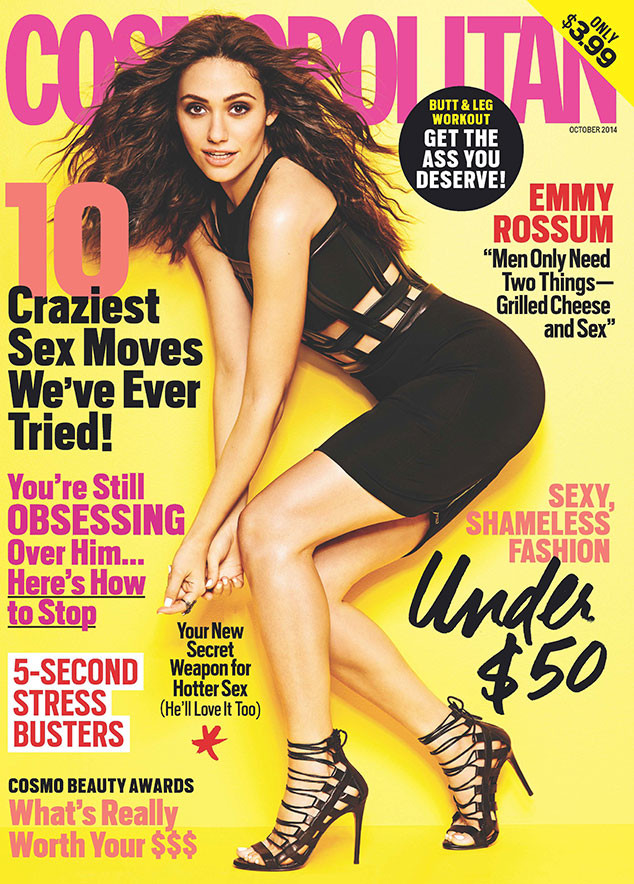 James White
While Emmy Rossum's gorgeous Cosmopolitan cover was presumably shot weeks ago, her comments inside the issue are suddenly extremely timely, considering the nude photo scandal that has recently shaken Hollywood to its core.
"I once found a guy I was dating dirty-texting another woman and I completely lost my s--t," the 27-year-old Shameless star tells the mag. "Texting is so dangerous! I won't even give guys my number, because I know me. We'll start texting and he'll start emoticon-ing and I'll start emoticon-ing, and soon we have a big mess. I'm a very flirty person in general."
Still, despite the brunette beauty's flirtatious attitude, she insists she's nothing like her character Fiona on the hit Showtime series.
"I feel like on the first date with a guy he'll think I'm easy [like Fiona], and that's so disconcerting," she revealed before admitting that her hookups typically develop into a serious romance. "It's not like I haven't had sex on the first date, but usually that ended up in a two-year relationship"