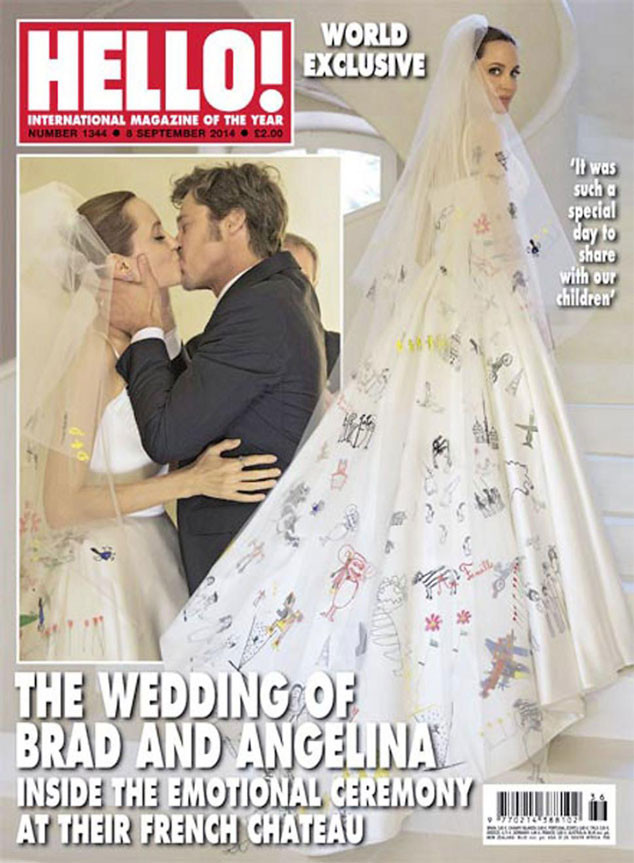 Courtesy: Hello Magazine
Angelina Jolie and Brad Pitt are so in love—and it shows!
Hello! magazine has pictures of the A-listers' intimate Aug. 23 wedding—including a touching photo of the couple's first kiss as man and wife.
We also get a closer look at Angie's Atelier Versace gown and its veil featuring dozens of designs from her and Brad's six kids. "I wanted the kids to be a part of everything including the dress, because that's our family," Angelina told Hello! (as excerpted by Us Weekly). "That represents the way we live out life together."