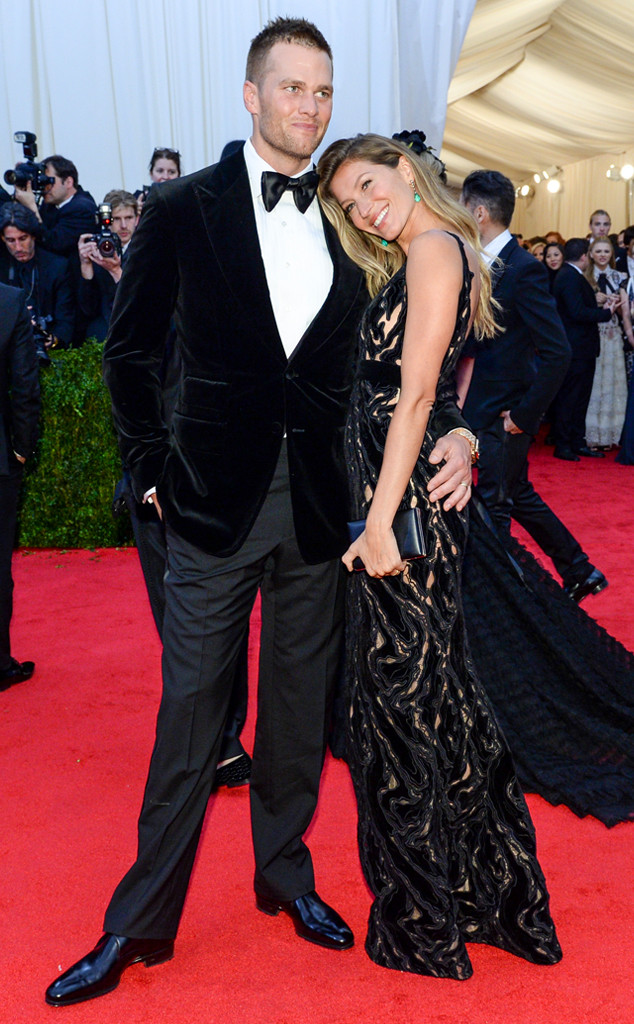 Julian Mackler/BFAnyc/Sipa USA
How does Tom Brady get Gisele Bündchen's attention?
In the latest issue of Man of the World magazine, the super-hot football star reveals the tactics he uses at home on his supermodel wife.
"I like attention from her, so when I'm not getting it I let her know in immature ways, like a young, immature child would," the 37-year-old sports stars says. "You throw fits and you pout and you whine until you get what you want."
Brady added, "She's on to me, she knows all of my tricks. So now I have to learn new tricks."