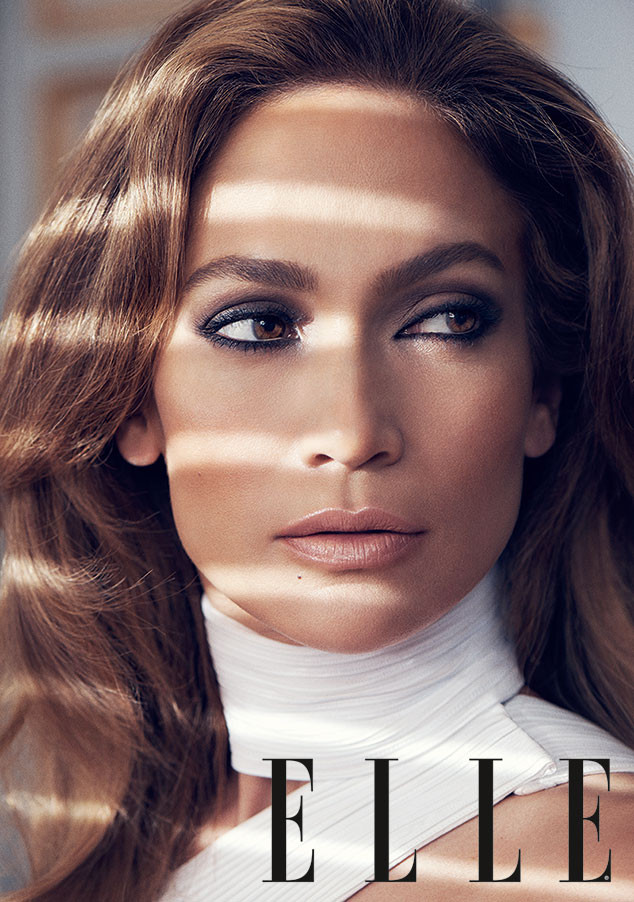 Txema Yeste/ELLE UK
Jennifer Lopez is ready to settle down—again.
The actress has been married three times, and she wouldn't rule out walking down the aisle once more. "I still believe in love. The nirvana man, he's out there somewhere," the 45-year-old "Booty" singer says in Elle U.K.'s October issue. She adds, "But you just have to work at it. You have to work at everything."
Her ex-husbands include Ojani Noa (1997-1998), Cris Judd (2001-2003) and Marc Anthony (2004-2014). She was also engaged to Ben Affleck and dated Diddy and Casper Smart, among others. "Everybody has seen that I make mistakes. Every single album I have ever made is about love. But I am not going to give up. I have to look at what I do wrong. I rush in, I get swept up, I ignore the signs. But so many of us are guilty of these things. Each time it goes wrong, it's hard. I get really hurt but I have to let myself go: 'What did I do? What can I learn?' And as hard and as hurtful as things get, I want to believe I will be able to go one step higher," she says. "I've got to hope that if I keep going I will eventually get it right."