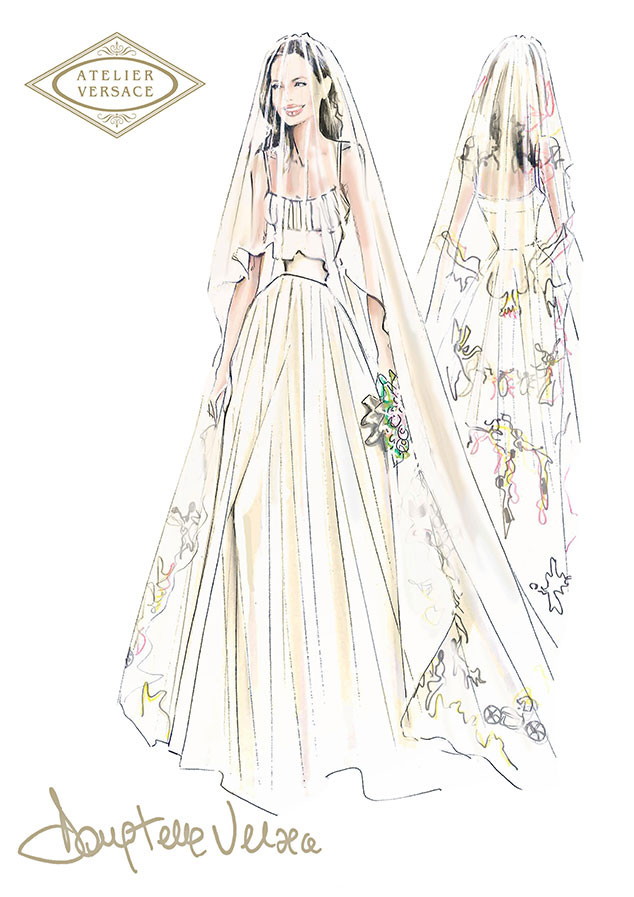 Courtesy Atelier Versace
First E! News confirmed that Angelina Jolie did indeed wear a white dress when she finally tied the knot to Brad Pitt Then yesterday we got a sneak peek at what that gown actually looked like. And today, designer Donatella Versace has released her official sketches of the look, along with key details.
The stunning custom Atelier Versace number consisted of "a white silk-satin" fabric that was "gathered at the bust with elongated train." And yes, as we confirmed yesterday, the silk veil and train featured "embroidered drawings" created by Jolie's six children. According to Hello! magazine, one illustration featured the phrase "Buttock Fatock." Inside joke, perhaps?