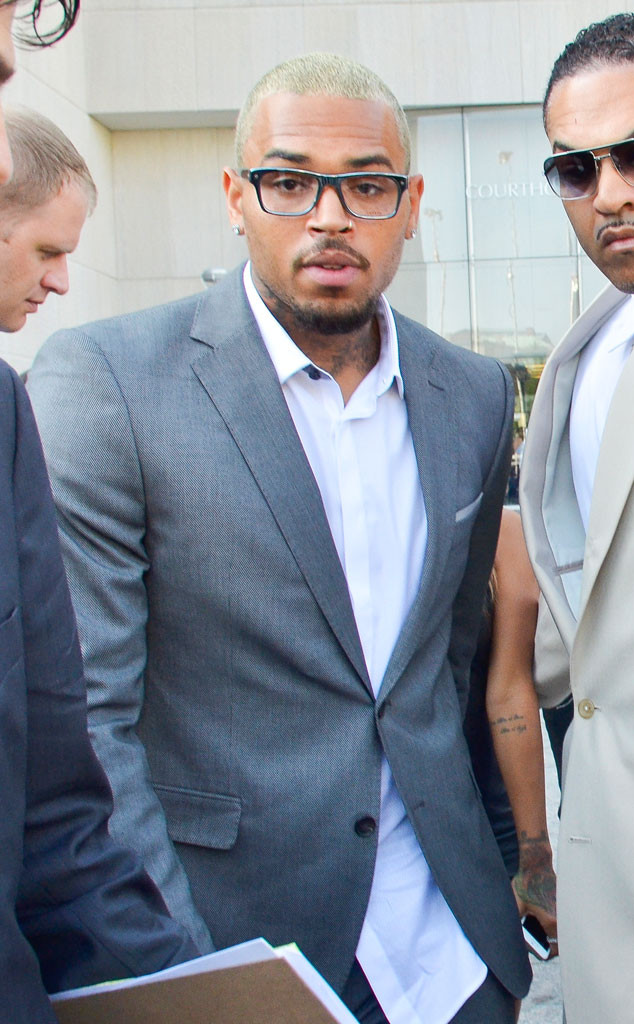 Kris Connor/Getty Images
Chris Brown has pleaded guilty to misdemeanor assault, stemming from an altercation with another male which took place in October in Washington, D.C., U.S. Attorney Ronald C. Machen Jr. announced on Tuesday.
He was sentenced to time served after having been jailed for two days in the case and has also been ordered to pay $150 in court costs.
The 25-year-old singer and his bodyguard were arrested and charged with felony assault on Oct. 27, when Brown was accused of breaking another man's nose after the guy tried to squeeze into a picture with the R&B star and some female fans. The charge was later reduced to simple misdemeanor assault.
Brown appeared in the Superior Court of the District of Columbia, where he entered the guilty plea before the Honorable Senior Judge A. Franklin Burgess Jr.
"As Chris Brown himself has now finally acknowledged, he punched a man in the face without provocation in the District of Columbia," said U.S. Attorney Machen. "No matter your status or celebrity, you will be held accountable for such conduct in our city."