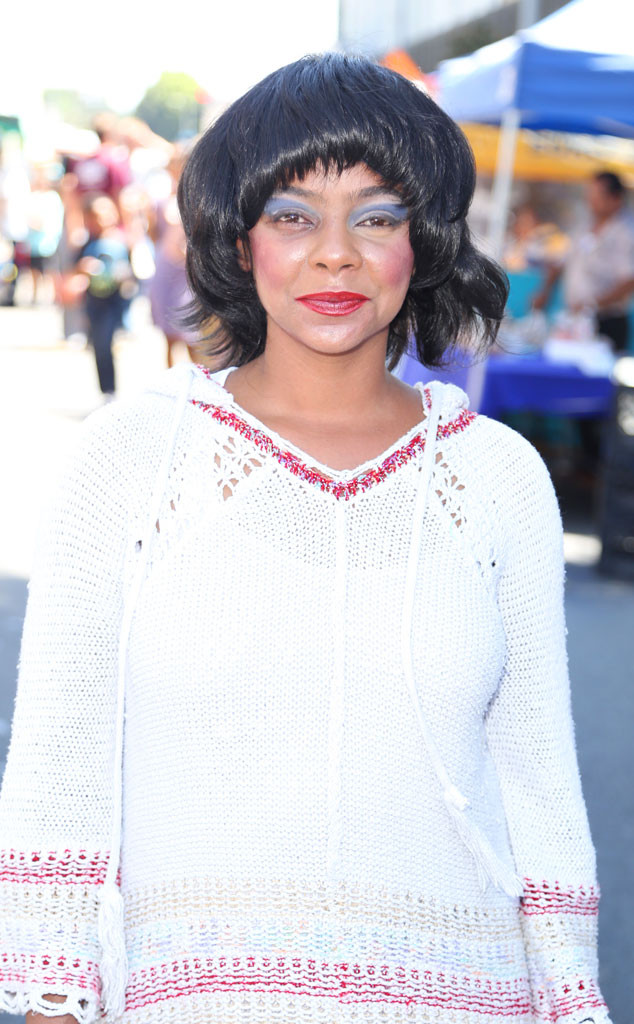 JMA/Star Max/GC Images
Lisa Turtle, is that you?
Twenty-four hours before The Unauthorized Saved by the Bell Story premiered on Lifetime Monday, former Saved by the Bell star Lark Voohries made a rare public appearance at a farmer's market in L.A. With bright blue eye shadow and a bold red lip, the actress' makeup distracted from her natural beauty. She dressed casually for the occasion, wearing a bohemian sweater, tight white pants and white sandals.
Voohries celebrated the hit TV show via Twitter last week, writing, "I can't believe it's been 25 years! Wow, thank you to all of the #SBTB Fans." Like her co-stars Mark-Paul Gosslear and Tiffani Thiessen, Voohries didn't tune in for Lifetime's biopic, which explored the cast's alleged behind-the-scenes drama.
"I did not watch, and will not watch," Voohries, 40, tweeted Monday.