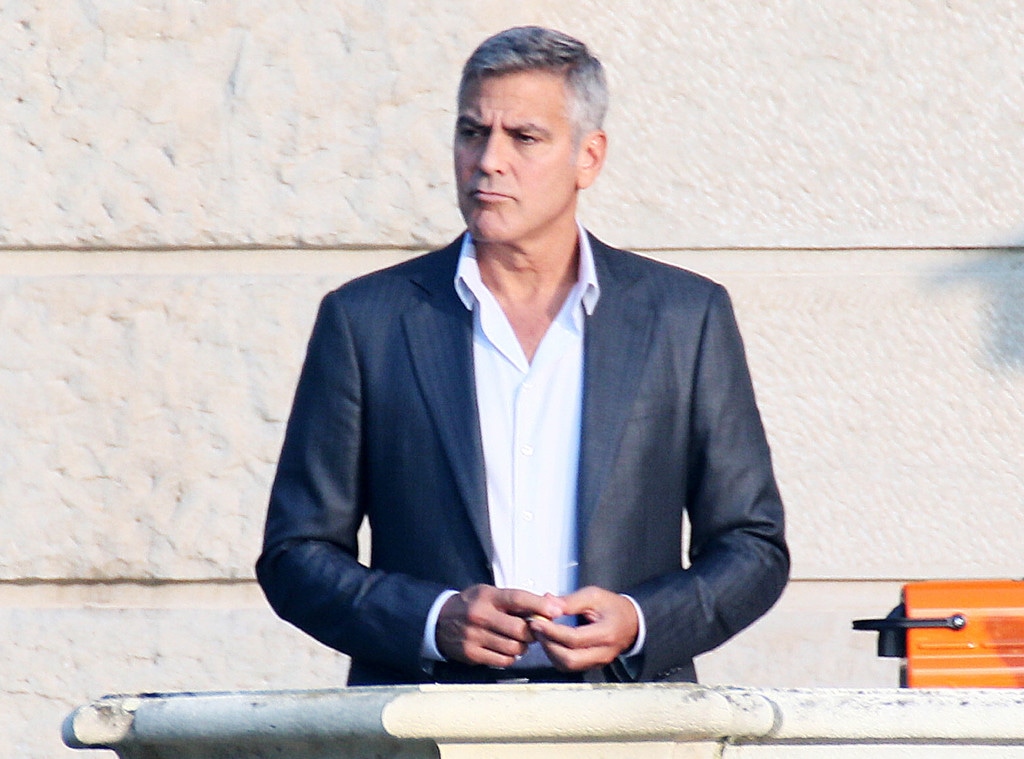 CIAO/AKM-GSI
Almost ten years after filming the Oscar-nominated movie, Syriana, George Clooney is still feeling the effects of his on-set injury.
E! News has learned the actor traveled to Duke University earlier this month and then to a hospital in Dusseldorf, Germany Friday to get his back injury looked at.
"George arrived at the clinic Friday morning and had a series of tests with the clinic's top neurosurgeon—Dr. Ralf Buhl," a source confirms to E! News exclusively. "Buhl specialises in non-invasive methods, which lessen the need for surgery."
The source says Clooney arrived at the clinic at 7:30 a.m. local time and stayed for eight hours. His back injury caused spinal cord problems and really horrendously bad ongoing headaches. 
Clooney's rep could not be reached for comment.
A source also adds that the actor is still not pain-free to this day and has to take pain tablets for ongoing migraines. 
After hurting his back while filming a particularly violent torture scene in 2004, the 53-year-old actor has had to cope with lingering effects.
The back injury turned out to be a torn dura mater, a membrane that covers the spinal cord. Common symptoms include severe headaches that give way to spinal fluid leaks.
Along the way, Clooney has still been able to maintain a sense of humor about the injury.
"What you learn after you're 40 is it's just about plugging up holes in the boat," he told Men's Vogue in 2005.
Fans can rest easy tonight! E! News can confirm Clooney is back in Italy relaxing comfortably and feeling just fine. 
(Story originally published Sunday, August 31, 2014 at 7:50 p.m. PST)