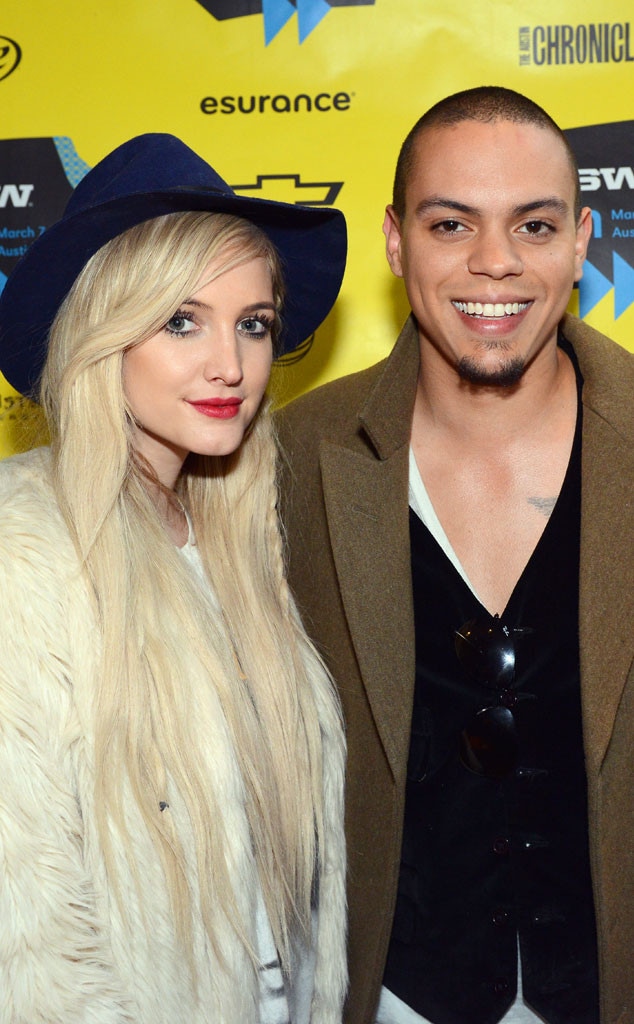 Amy E. Price/Getty Images for SXSW
Forever came today for Ashlee Simpson and Evan Ross.
Following a slight rain delay, the couple got married Sunday night in a private ceremony at the Greenwich, Conn., home of the groom's mother, Motown legend Diana Ross, who was also the officiant, E! News exclusively confirms.
Ashlee's bridal party included sister Jessica Simpson, who served as maid of honor, and a number of bridesmaids, including family friend CaCee Cobb. Her 5 1/2-year-old son, Bronx, walked her down the aisle—so you can imagine how cute the pictures are going to be of that special moment. The bride sparkled in Neil Lane jewelry.
This is the second marriage for Ashlee, who was married to Bronx's father, Pete Wentz, from 2008 until 2011. She dated Boardwalk Empire actor Vincent Piazza for about a year after that.
She and Evan enjoyed a fairly whirlwind courtship: They first went public looking like an item in July 2013 and their romance appeared to get serious quickly, with Evan spending more and more time with both Ashlee and Bronx, as well as going on double dates with Jessica and her then-fiancé (now husband) Eric Johnson.
Evan popped the question with a Neil Lane ring while they were on vacation in January.
"My baby love and I are ENGAGED!!! Hallelujah Hawaii !!!!!" Ashlee announced their engagement on Twitter, throwing in the name of a classic Supremes song for good measure.
They celebrated at a boho-fabulous engagement party in March, Ashlee wearing a feather headress and a silvery caftan that matched Evan's fur robe.
They are pop royalty, after all.
"Honestly, we could go and get married right now, wherever," Evan told E! News at SXSW in Austin, a few weeks before the engagement bash. "We just want to be married. We're in love. This is the most incredible time I could ever think of in my life and I'm young, but the same time, I've lived a different life than most and I can't think of a happier moment."
And tonight, that moment arrived. Congratulations to the newlyweds!