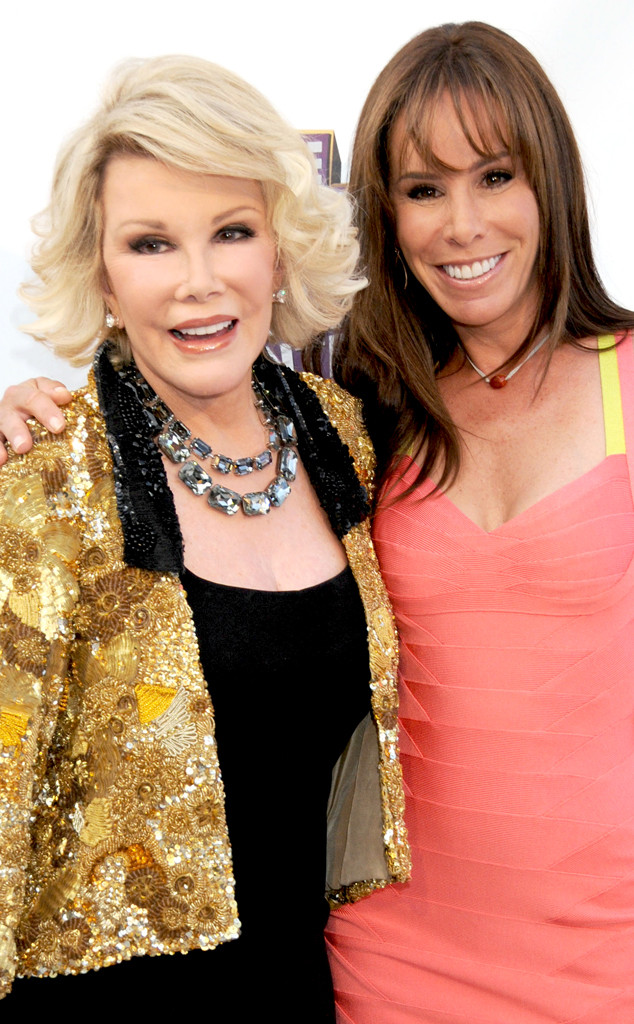 Frederick M. Brown/Getty Images
Joan Rivers' daughter Melissa Rivers continues to thank people for their support as her 81-year-old mother remains in serious condition in a New York hospital, where she was taken after suffering complications from throat surgery.
The comedienne and host of E!'s Fashion Police was hospitalized on Thursday, just ahead of Labor Day Weekend, after she stopped breathing while undergoing a minor endoscopic procedure in a nearby clinic. She was placed in a medically induced coma. Her condition remains serious. Scores of fans and celebrities, including Joan's show colleagues and fellow standup comedians, have expressed well wishes.
"Thank you for your continued love and support," Melissa said in a statement on Sunday. "We are keeping our fingers crossed."