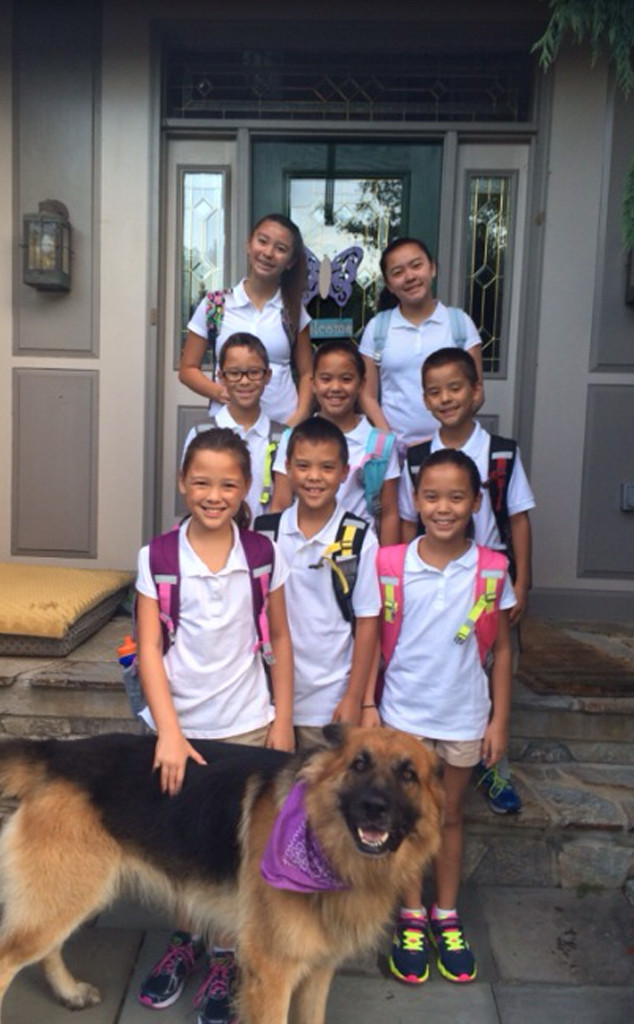 Twitter
Where did the time go?!
Kate Gosselin proved just how much her kids have grown up by sharing a family photo during the first week of school.
"Happy 1st/2nd day of school!" she Tweeted with a picture of all eight kids. "And, Shoka joined pic w/o being asked-&stole the show w his smile!"
The kids look happy and healthy as they sport unique backpacks but similar school uniforms.
And for all the loyal fans who wondered what happened to the annual first day of school picture, we have an answer!