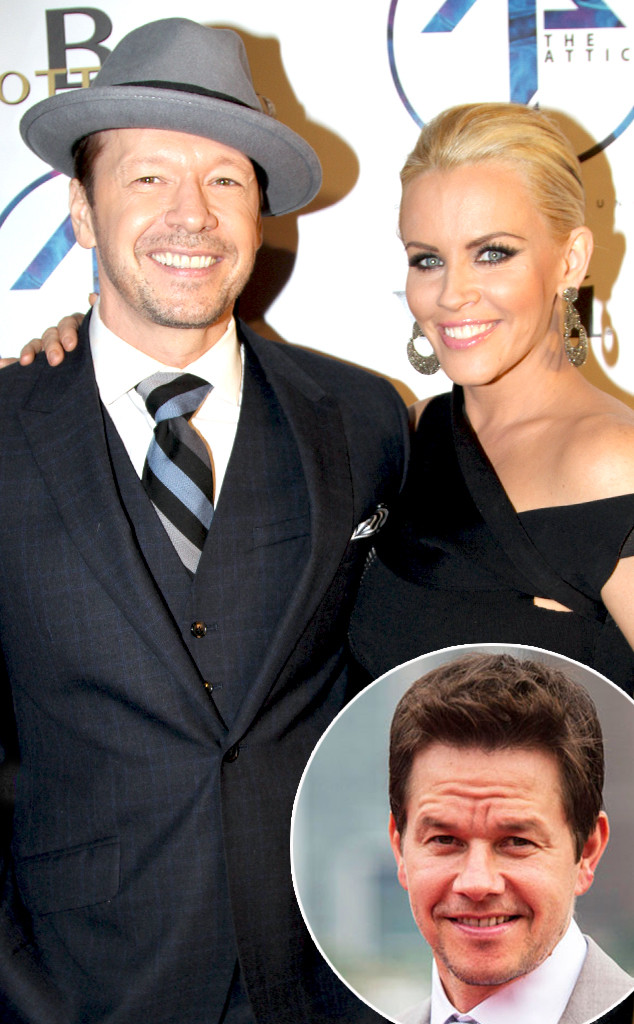 Jerome Favre/Getty Images/Nomi Ellenson/FilmMagic
Donnie Wahlberg's upcoming wedding to Jenny McCarthy will not be a full family affair.
His little brother, fellow actor Mark Wahlberg, 43, is unable to attend the nuptials. His rep told E! News that Mark had a prior commitment—his daughter's birthday party, which takes place in Los Angeles. Ella, his and wife Rhea Durham's eldest child, turns 11 in a few days. The two are also parents to two sons and another daughter.
On Saturday, Mark posted a tweet and Instagram video congratulating his brother and his soon-to-be bride.