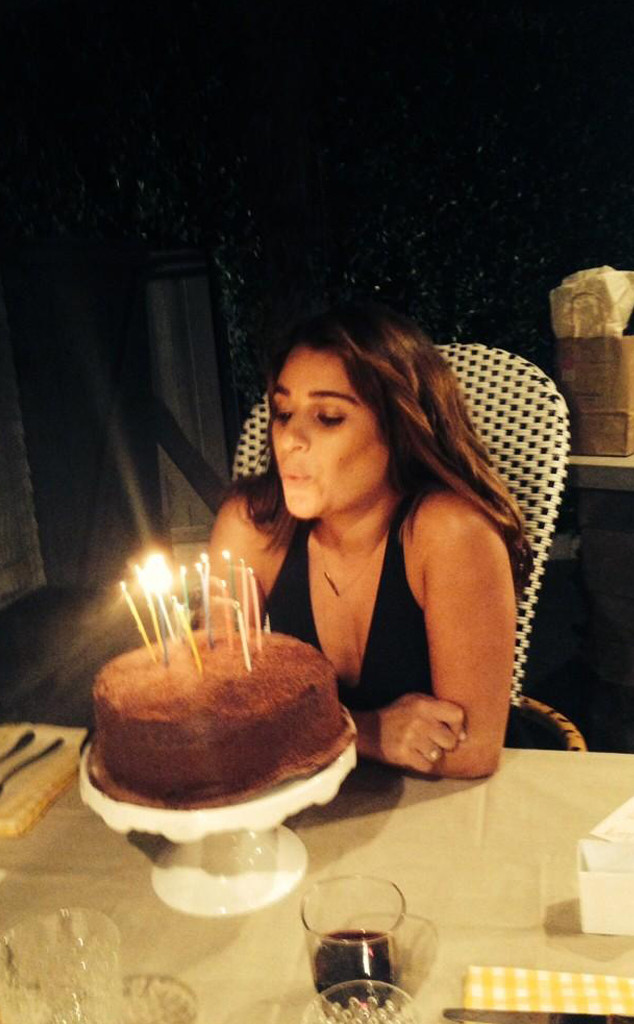 Twitter
It appeared to be a girls' night for Lea Michele on her 28th birthday.
Wearing a cleavage-baring black halter outfit and her bangs swept aside in a wavy, teased hairstyle, the Glee star celebrated the happy occasion on Friday with her "best girlfriends," including actress Joanna Garcia Swisher, who played Ariel on Once Upon a Time, at a dinner consisting of eats that could make you say, "Hello, gorgeous!"
"Best night w/ amazing friends & such delicious food!" Michele tweeted, adding alongside a photo of herself and her pals, "The best girlfriends in the world..."