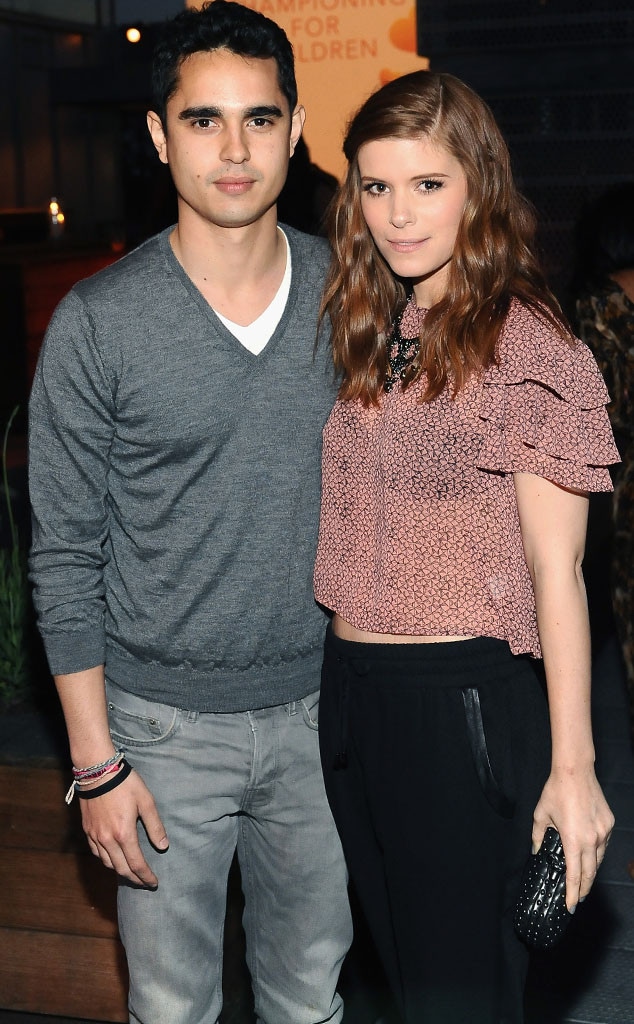 Stefanie Keenan/Getty Images
Another young Hollywood couple have called it quits.
Kate Mara and Max Minghella have broken up after close to four years of dating, a source confirms to E! News.
Minghella was not Mara's date to the Emmys this year, the House of Cards star instead partying Monday with stylist pal Johnny Wujek, who also accompanied her to Italy for the Venice Film Festival this week.
There's no word on what led to the split, which was first reported by Us Weekly, but the pair have gone their separate ways here and there since they first started dating in 2010 and ultimately ended up reunited.
Billy Farrell/BFANYC/Sipa USA
So we'll see if this sticks!
Mara was nominated for an Emmy for Guest Actress in a Drama Series for her role as a too-intrepid political blogger on House of Cards, but she lost out at the Aug. 16 Creative Arts Emmys to Alison Janney. She didn't look too bummed at the 66th Primetime Emmys on Monday, though, stunning on the red carpet in a flowing white J. Mendel dress with an intricately laced bodice.
Jordan Strauss/Invision/AP
The 31-year-old acterss even got cheeky on the red carpet, grabbing the bum of American Horror Story creator Ryan Murphy while he was posing for pics.
Wujek, who is also Katy Perry's longtime stylist, shared a selfie with Mara and Lena Dunham from Venice, the sun-kissed trio riding a boat to the canal-laced city.
"A boat ride to heave[n] (Venice) w/ kate & @lenadunham #waterWorld #gondolaGoldolaMommaEahEahOoo," he captioned the pic.
Yesterday Mara and Dunham were almost crushed by a poster at the premiere of Miu Miu Women's Tales #7 – #8, but no matter.
"Best red carpet ever w/ @lenadunham@MIUMIUofficial when a poster fell on our heads while we tried to be sultry..." Mara tweeted.
Minghella, the actor son of late filmmaker Anthony Minghella, had a guest arc on The Mindy Project last season and he's on the big screen in the indie, Big Chill-reminiscent reunion dramedy About Alex, which hit theaters earlier this month.