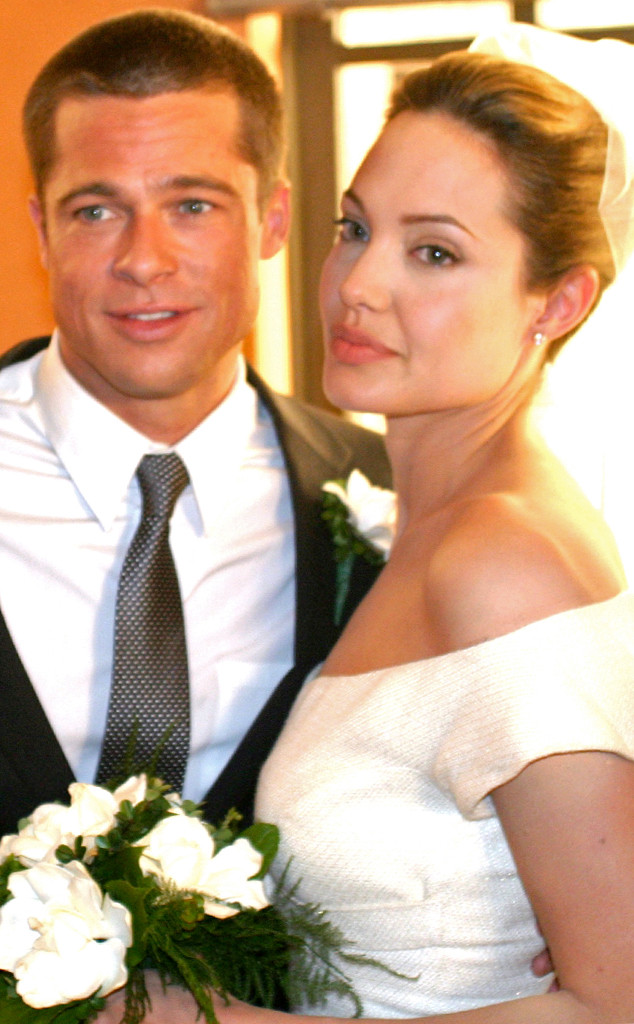 X17online.com
Happy Flashback Friday!
For those of you aching for a peek at what Angelina Jolie and Brad Pitt looked like on their wedding day...here's some filler.
In honor of the marriage of the year so far, super-secret or otherwise, let's enjoy these photos of a radiant Jolie and hunky Pitt getting ready to swap vows—Angie in her bright-white wedding dress holding a bouquet and Brad in a simple suit and tie—on the set of Mr. & Mrs. Smith in 2004.
The sexy action flick, which hit theaters in 2005, starred the duo as bored married assassins who come to quite the crossroads in their relationship—neither is wise to the fact that the other is a professional killer, and that each has been hired to bump the other off.