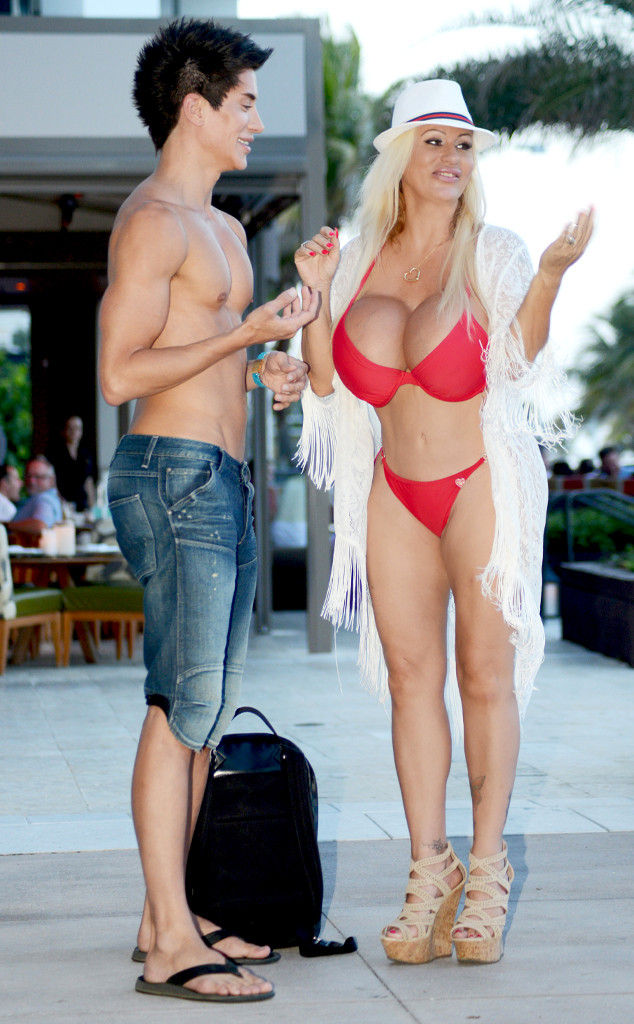 Splash News
Life in plastic, it is fantastic!
Human Ken Justin Jedlica and "Extreme" Human Barbie Lacey Wildd flashed some serious skin last weekend when they met up in beach attire outside a Ft. Lauderdale, Fla., coffee shop. And while Human Ken isn't exactly a fan of another (albeit more toned down) Human Barbie by the name of Valeria Lukyanova, the shirtless stud, 34, appears to get along quite well with Ms. Wildd, 46!
Justin even Instagrammed a playful photo of showing him grabbing the bikini-wearing blonde's surgically enhanced boob, writing, "Being THIS close to Lacey for too long...and I can't help myself! I gotta do ittttt!"