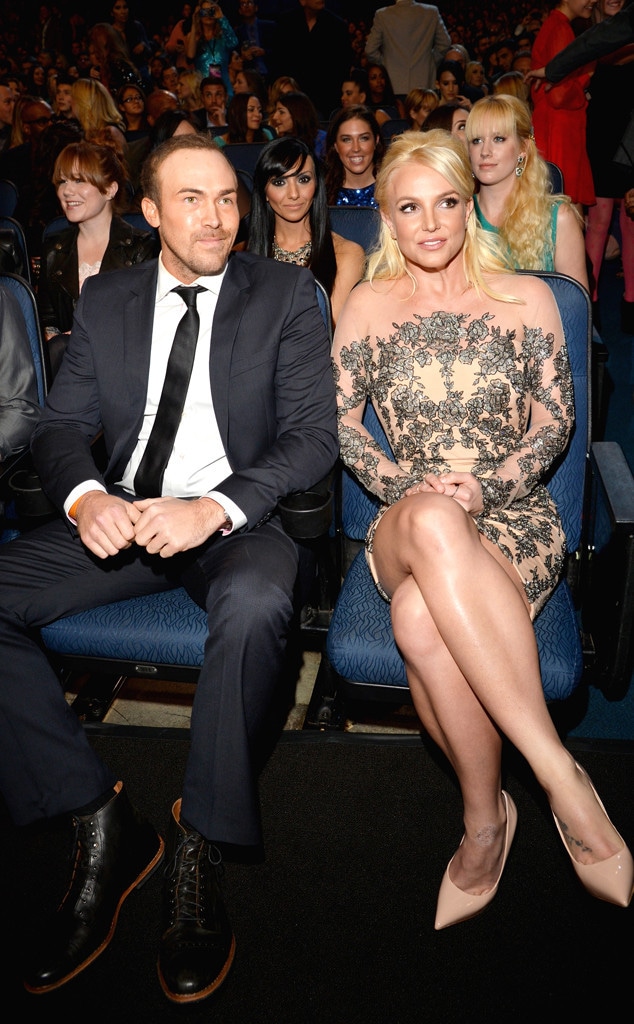 Lester Cohen/WireImage
We're getting some insight into the events that led up to Britney Spears and David Lucado's breakup.
Prior to announcing their split, the 32-year-old pop star's dad Jamie Spears bought a video that was being shopped around to different media outlets. The video in question showed Lucado allegedly making out with another woman. Now if any websites run the alleged cheating video, Jamie will sue as he owns the rights. Lucado has not commented.
A source told E! News that Britney saw the video last week.
"She broke up with him after it was shown to her," the source said, adding, "She's doing much better now. She'll be fine."
While another source told E! News yesterday that Britney was "heartbroken" over the breakup, she showed no signs of sadness during her Las Vegas concert show Thursday night.
"She was full of energy and put on a great show," a source tells us.
Britney is also scheduled to perform tomorrow night and Sunday.
Prior to last night's show, the "Perfume" singer shared a funny video in which she referenced the breakup news. "Okay, if you ever have a really, really s---ty day, find someone with shoes with hearts on them," she says in the clip before turning the camera away from herself and towards a friend wearing Comme des Garçons sneakers. "Made my day!"
—Reporting by Marc Malkin and Beth Sobol