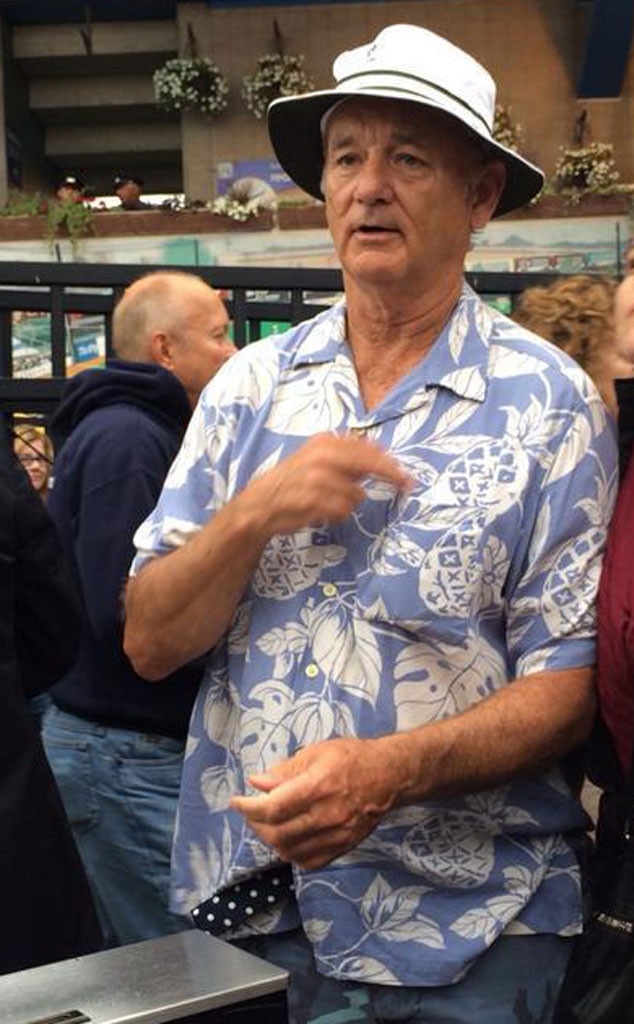 St. Paul Saints/Twitter
You just never know where Bill Murray might pop up!
The Where's Waldo of actors just happened to be at a minor-league baseball game in Minnesota Thursday night. Not only did the 63-year-old Ghostbusters star collect tickets for the St. Paul Saints, but he also caught Mayor Chris Coleman's ceremonial first pitch—in typical Bill Murray fashion!
The St. Paul Saints tweeted a few pictures of their "very special guest", who, according to the Bleacher Report, happens to be one of the team's co-owners. They also shared a YouTube clip of his baseball skills in action.