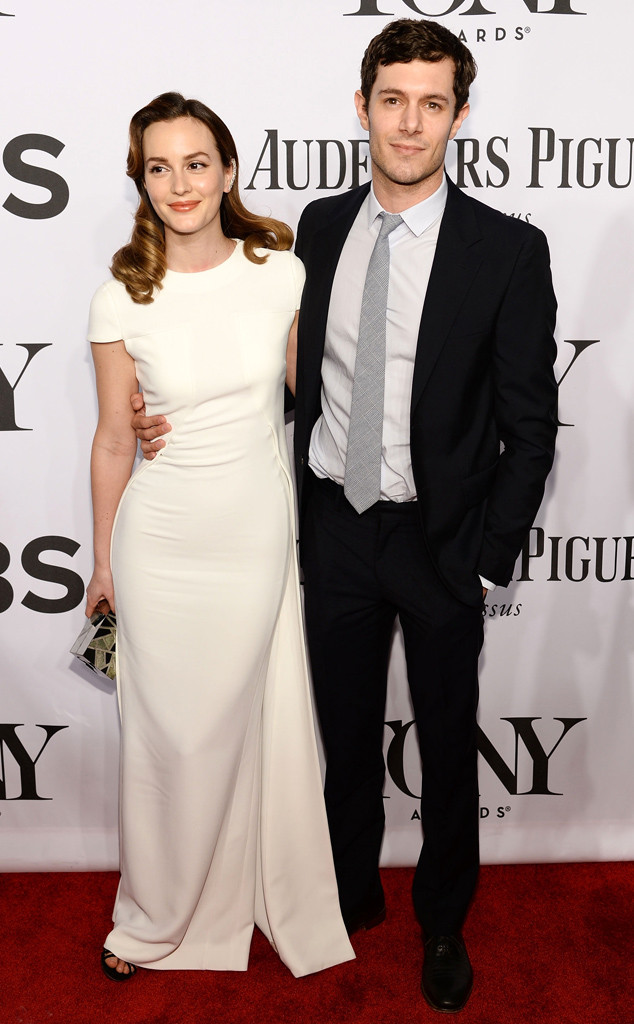 Dimitrios Kambouris/Getty Images for Tony Awards Productions
Adam Brody is opening up about married life with Leighton Meester!
In a Reddit Ask Me Anything this week, the 34-year-old actor was asked about his 28-year-old wife. "She's swell!" Brody replied to one fan.
Another user asked him what life at home is like. "I do some stuff but she definitely does the heavy lifting(figuratively)," he said, adding, "Literally, I do the heavy lifting."
As for how many kids he wants to have with Meester, he joked, "I say twelve. And I decide."