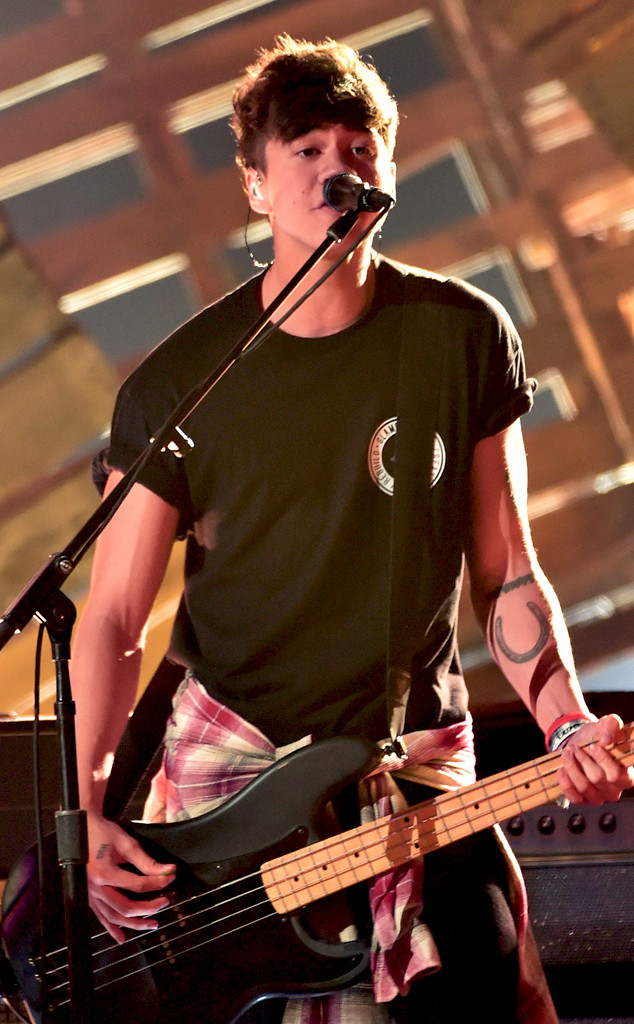 Kevin Winter/MTV1415/Getty Images for MTV
Whoops!
5 Seconds of Summer bassist Calum Hood found himself in a rather vulnerable position yesterday after a Snapchat video surfaced showing the young musician completely in the buff.
The revealing video quickly went viral after making its way on Vine, leaving fans to rush to the boy bander's defense and even start Twitter trends like #WeLoveYouCalum and #WeDontCareCalumWeAreHereForYou."
Hood addressed the full frontal leaked pics on Twitter, playfully saying, "Least ya know what it looks like now."
But he followed up with a more serious message to his young fans: "I'm still just a teenage kid learned from mistakes."
This marks the second below-the-belt scandal to hit the band in recent weeks.