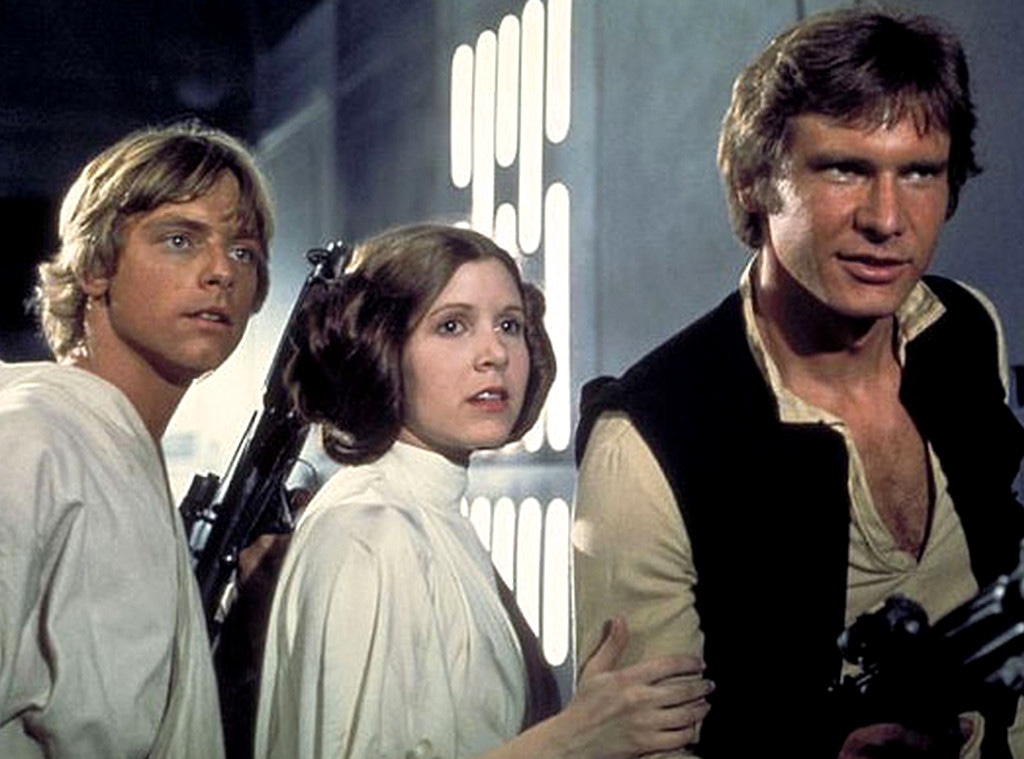 Lucasfilm
The force is with Harrison Ford.
Two months after the actor's on-set injury delayed production on the highly anticipated Star Wars: Episode VII, the cast and crew resumed filming this week at Pinewood Studios in the U.K. They had returned from a two-week hiatus unrelated to Ford's accident.
Ford, 72, reportedly broke his leg in an incident involving the Millennium Falcon, the spacecraft that his character, Han Solo, pilots in the original trilogy. "His surgery was successful and he will begin rehab shortly," the star's rep told E! News in June. "He's doing well and looks forward to returning to work."
In July, Walt Disney Pictures and Lucasfilm released a statement saying that production would pause "while adjustments to the current production schedule are made." It would not affect the film's release.
The actor recently attended The Expendables 3 premiere and walked the red carpet without any help. Ford completed the ALS Ice Bucket Challenge in August, standing on his own without a cast or crutch.
Plot details regarding Star Wars: Episode VII are being kept under wraps, as is typical with films in the blockbuster movie franchise. The story will be set 30 years after the events in 1983's Return of the Jedi.
Carrie Fisher and Mark Hamill are reprising their roles of Princess Leia and Luke Skywalker, respectively. Newcomers include Adam Driver, Domhnall Gleeson, Oscar winner Lupita Nyong'o and Oscar Isaac.
J.J. Abrams' Star Wars: Episode VII hits theaters Dec. 18, 2015.