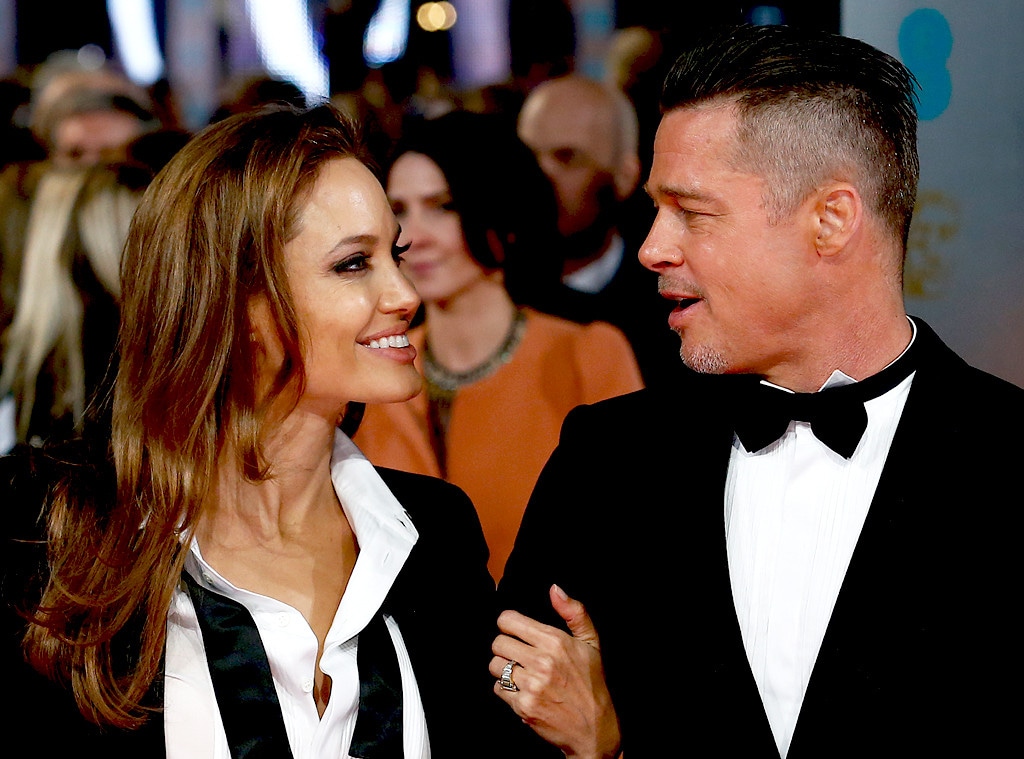 ANDREW COWIE/AFP/Getty Images
Brad Pitt and Angelina Jolie's secret wedding probably cost millions, right?! Wrong.
While many may assume that the two superstar A-listers dropped serious amounts of moolah on their special day, E! News learns that not only is that not true, but they practically didn't spend anything. Yep, you read that right.
How is that possible? Easy. The couple wed on the grounds next to their house at Chateau Miraval, since they own the property, that was free (in certain respects). Additionally, the couple didn't have to dish any money for their guests housing while in Europe because they stayed at Brangelina's place! The flowers were picked by the kids, so that didn't cost anything either.
Grand total so far? Zero.
Now, there was some cash that needed to be thrown into the mix.
E! News learns that Brad and Angie's personal chef was behind the yummy meals the night of their wedding, which is estimated to have cost them around $4,000. The lovebirds' rings may have been a gift from pal and designer Robert Procop, but if they weren't, their jewelry is estimated to cost nearly $250,000.
As for the private jets to shuttle their 22 guests to France? If the jets were not funded for by Brangie's film company, it may have cost around $100,000.
With all of that put together, it's clearly not free, but considering that this duo have made somewhere near $400 million in the past 10 years, it's practically nothing. Especially consider what they could have spent on the occassion.
"Brad and Angie got married right before lunch local time on Saturday in the chapel in the grounds next to their house at Chateau Miraval," a source tells E! News exclusively.
"Angie was given away by Maddox and Pax and Knox helped with the rings, which were designed by their good friend Robert Procop. Zahara, Shiloh and Vivienne had baskets of rose petals and other flowers they'd picked in the garden that morning and threw them in front of their mom and dad as they walked up the aisle. The chapel smelt of rosemary and jasmine from the bushes outside the window and the sun streamed in the tint-stained glass windows."
As for the select few in attendance, the source says, "The only guests were Brad's family from the states—his mom and dad, Bill and Jane Pitt; his brother, Doug; sister Julie; and their kids, so it was no more than 22 people in total." Jolie's father Jon Voight was not in attendance.
—Reporting by Baker Machado