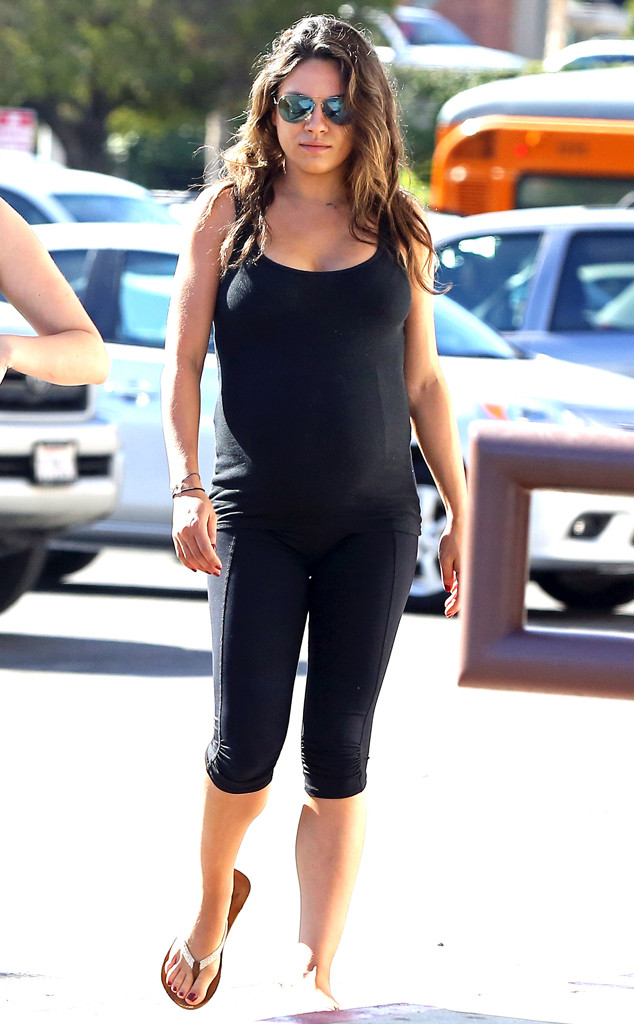 Chiva/INFphoto.com
Mila Kunis' fitness regimen is not slowing down any time soon.
As the actress' pregnancy continues (and that baby bump gets bigger), Kunis continues to stay on top of her healthy lifestyle. Earlier today, the brunette beauty was photographed heading to yoga in Los Angeles, wearing her usual black tank top and black leggings.
It seems like today's outing had less drama than her recent trip to Pilates. The pregnant star (who is expecting a girl!) was keeping to her favorite routine of almost daily prenatal fitness classes Tuesday, but somewhere between namaste and see-you-next-time, cops were called to the Sherman Oaks, Calif., Pilates studio she frequents.
A spokesman at the LAPD's Van Nuys Station confirms to E! News that cops were called to the studio after receiving a report about a disturbance. No other details were immediately available, such as the nature of the disturbance or how—or if!—Mila was involved.