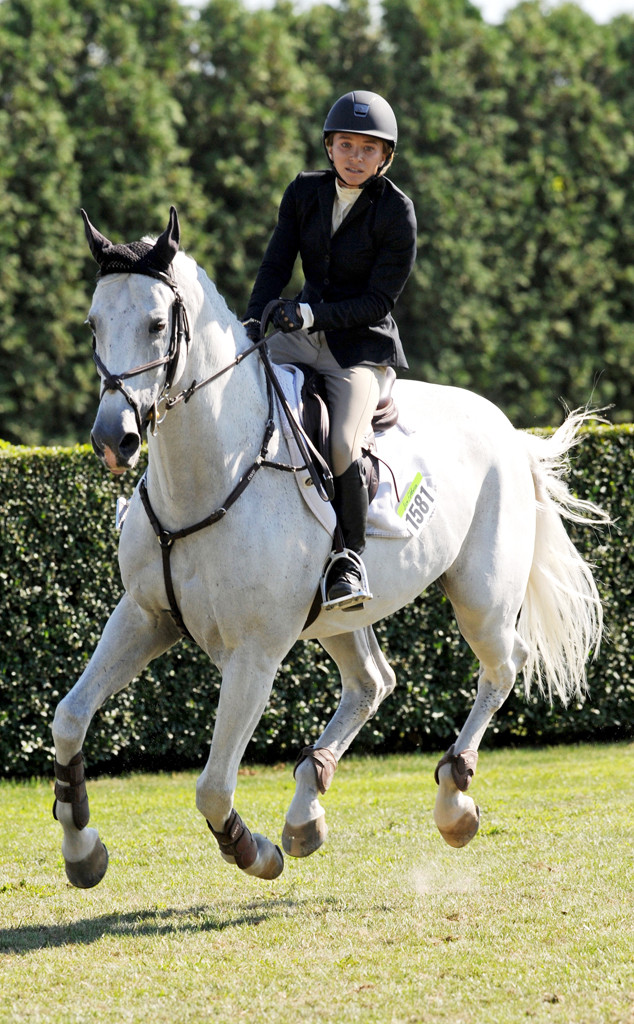 John Roca/PacificCoastNews
Mary-Kate Olsen is saddling up!
The 28-year-old former child star, Full House alum and multi-million-dollar fashion empire co-owner is taking part in the 2014 Hampton Classic Horse Show in Bridgehampton, N.Y., which began last Sunday and is set to end Aug. 31.
Wearing a chic black blazer, tan riding pants and black riding boots, Mary-Kate participated in two recent rounds of the prestigious equestrian competition. During one, she rode a white mount named Swagger (pictured above, wearing an ear bonnet, often used to protect the animal from flying insects).
She also competed while riding a chestnut-colored horse named Uniek, who at one point refused to jump, resulting in no score, results showed.