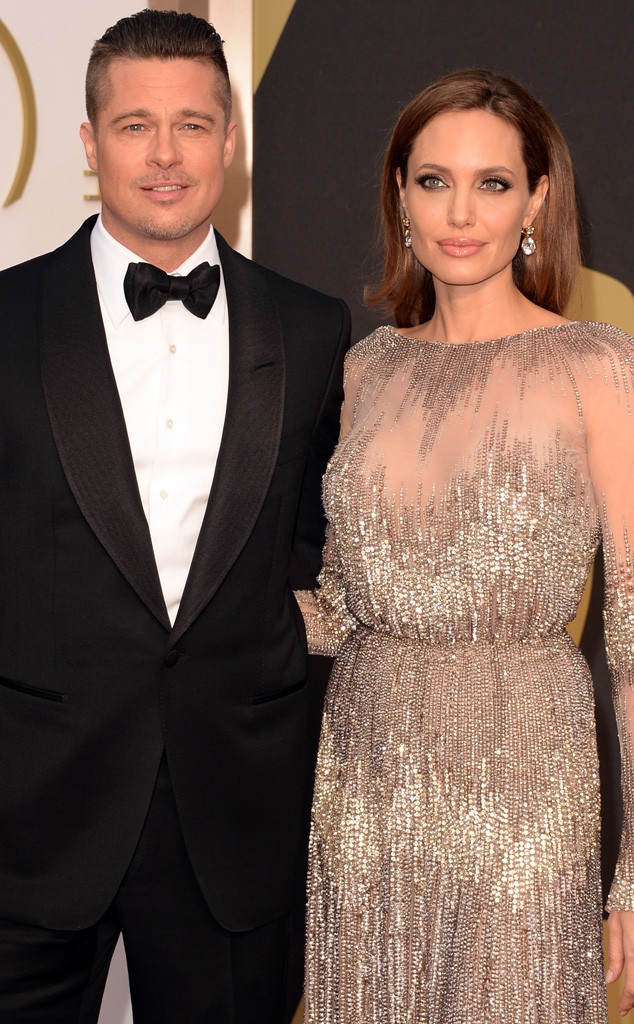 Jason Merritt/Getty Images
We've got all the exclusive details on Brad Pitt and Angelina Jolie's wedding!
If you haven't heard yet, the Oscar-winning couple tied the knot in front of family in a small ceremony last weekend at their estate in France. And now, E! has the intel on everything from Jolie's dress, the guest list and their multiple wedding cakes.
"Brad and Angie got married right before lunch local time on Saturday in the chapel in the grounds next to their house at Chateau Miraval," a source tells E! News exclusively. "Angie was given away by Maddox and Pax and Knox helped with the rings, which were designed by their good friend Robert Procop. Zahara, Shiloh and Vivienne had baskets of rose petals and other flowers they'd picked in the garden that morning and threw them in front of their mom and dad as they walked up the aisle. The chapel smelt of rosemary and jasmine from the bushes outside the window and the sun streamed in the tint-stained glass windows."