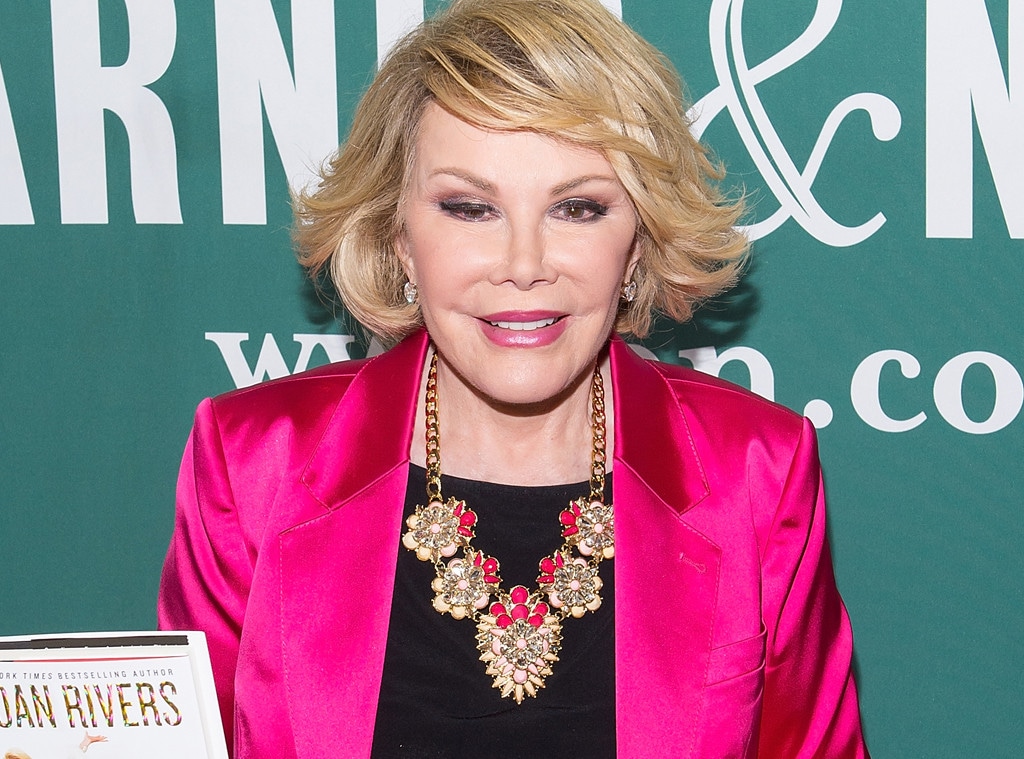 Michael Stewart/WireImage
UPDATE: Joan Rivers is in stable but critical condition, E! News has learned, while more details about her health scare have been revealed.
__________________________ 
Joan Rivers was rushed to a hospital in New York City on Thursday after suffering complications while undergoing a throat operation at a clinic.
The 81-year-old comedienne and host of E!'s Fashion Police stopped breathing during the surgery, which was a minor endoscopic procedure, E! News has learned. Her daughter and frequent co-star, Melissa Rivers, 46, and Melissa's son, Cooper, 13, took a morning flight to the city to be by Joan's side.
Police had said they responded to an emergency call about an 81-year-old woman and transported her to the hospital in critical condition.
A day earlier, Joan attended an event in New York to promote her new book and appeared to be in good spirits.
"She was so lively and sweet," a source told E! News. "She even let people take photos with her. She definitely had a lot of energy!  She was cracking jokes about everyone from Jay Leno to Jackie O. She was as sharp as she's ever been."
"They said she had to head out to a show after the event," the source added. "Obviously, nothing was mentioned about a surgery."
—Reporting by Ruth O'Neill
Keep checking back with E! Online for more on this story as it develops.