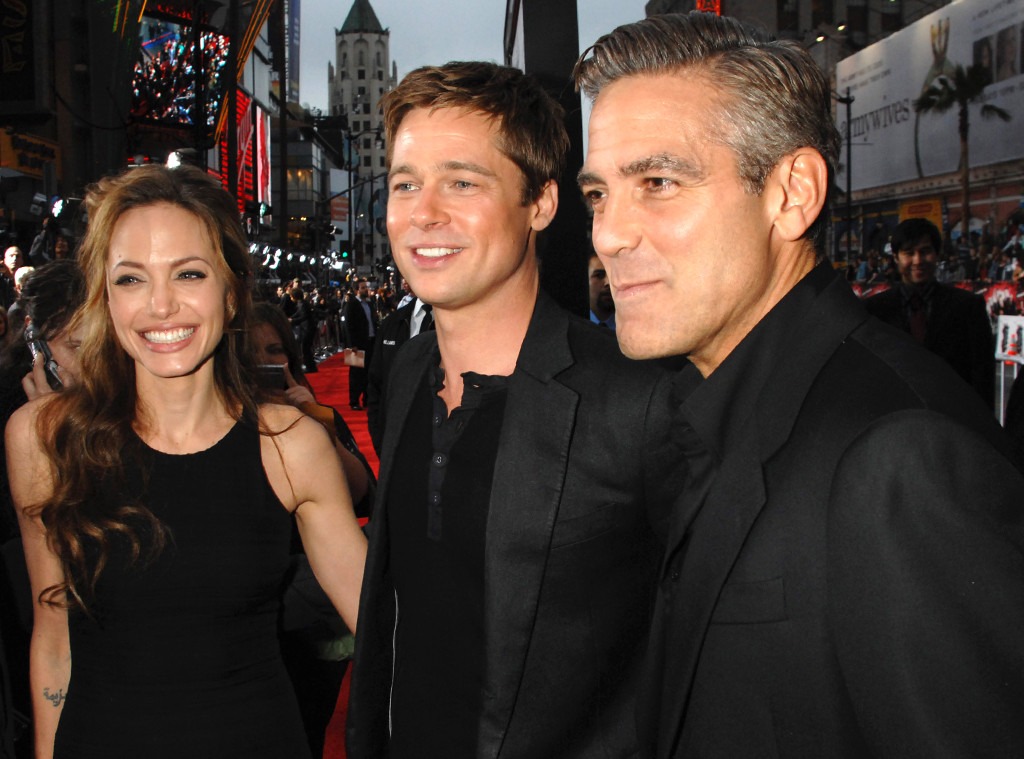 Jeff Kravitz/FilmMagic for Variety Magazine
It looks like Brad Pitt and Angelina Jolie beat George Clooney and Amal Alamuddin to the altar!
That's not to say, though, that Clooney's a sore loser. In fact, the Oscar winner told E! News of his pals' recent wedding in France, "How great is that?! I'm really happy for Brad and Angie and their whole family."
No word on whether George and Amal were among the friends at Brangelina's intimate ceremony (or if they borrowed any wedding ideas to use at their own "I do's").
Funnily enough, Angelina predicted that George and Amal would be tying the not before she and Brad exchanged vows! In a May 2014 interview with Entertainment Weekly, the mom of six was asked which couple would marry first. Angelina's reply? "Probably George!"
Hey, she might've missed the mark on that one, but maybe not by too much. Earlier this month in London, George and his bride-to-be obtained theirlicense to marry. Because they plan to do so in Italy, though, there are additional requirements from that country they need to meet, like getting documents legalized and translated. Fortunately, those aren't overly involved.
Actually, a source told E! News earlier this month that it shouldn't take more than two or three days George and Amal to complete those requirements and have everything improved. If the future Mr. and Mrs. Clooney are on the ball, it's likely they're already legally ready to wed.
Who knows? If George and Amal make it official soon, the Jolie-Pitt kids might just be willing to reprise their wedding party roles!