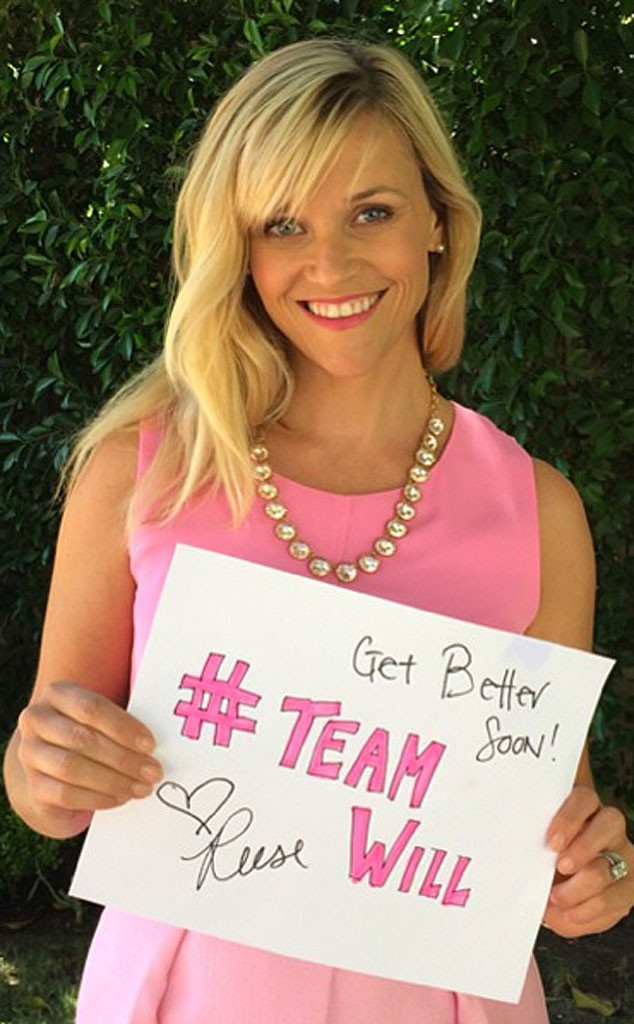 Instagram
Elle Woods, is that you?
Reese Witherspoon wore her Legally Blonde character's signature color to support a cancer-stricken fan via Instagram Wednesday. With a handmade sign in hand, the star explained her actions in the caption.
"This is for one of the strongest little four-year-olds I can imagine. Will—I hear that you're fighting so hard and strong against cancer and that in the hospital you've been watching a lot of Legally Blonde and loving it. I hope it makes you laugh!" said the 38-year-old Wild star, who has three children of her own.
"I wanted you to know that I made this sign in your honor—and I'm sending a big big hug and my hope and prayers," she wrote. "Just know—I'm a really big fan of YOURS! PS anyone else—feel free to make your own sign for Will and post it with the hashtag #TeamWill so he can see it....I'm sure he'd love that!"