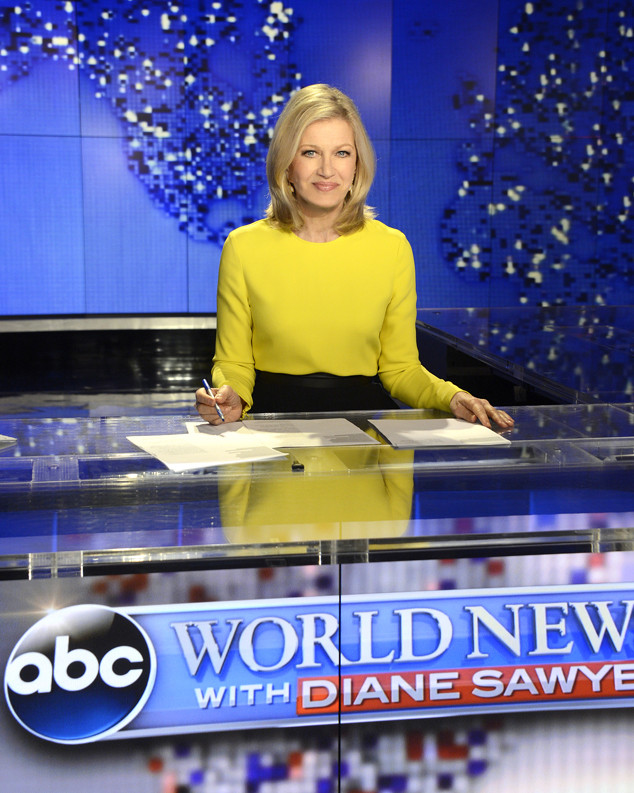 ABC/ Ida Mae Astute
Another end of an era, albeit a pretty short era. Or so seem to be the reigns of network news anchors these days, compared with the decades-long runs of generations past.
Diane Sawyer bid her farewell to ABC's World News on Wednesday after five years as solo anchor of the network's flagship nightly news show
"And now it is time to say goodnight," the 68-year-old TV veteran began her sign-off, wearing eye-popping chartreuse for the occasion. "I just want you to know what a deep privilege it has been to sit in the anchor chair at World News these years, the flagship broadcast of ABC, where Peter Jennings created a signature of such curiosity and courage.