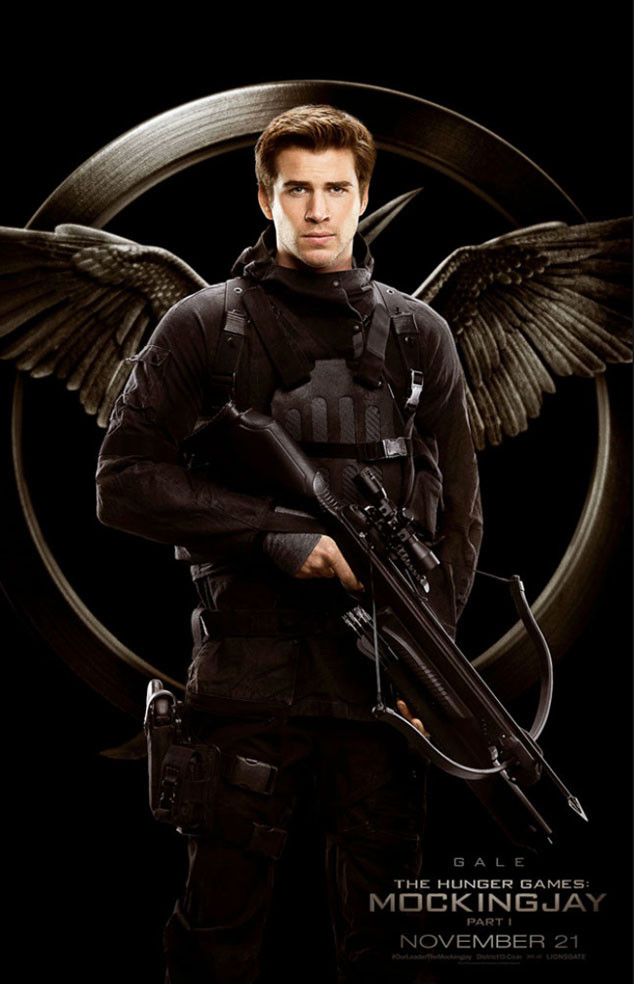 Lionsgate
Attention everyone, Gale has arrived.
Liam Hemsworth has kind of taken a backseat throughout the first two Hunger Games movies, but in the next two flicks from the popular YA adaptation, fans can see the hunky Hollywood star step up to the plate—and this is our first look at that.
As admirers of the franchise await to see Katniss Everdeen (Jennifer Lawrence) and her fellow Panem revolutionaries rally to take on the Capitol, the studio has opted to release a new series of posters featuring their "Rebel Warriors."
These posters depict the crew who join Katniss after she vows to lead the revolution as the Mockingjay, and include head honcho Gale (Hemsworth), Cressida (Game of Thrones' Natalie Dormer), Katniss' longtime friend and fellow Capitol-hater, Messalla (Evan Ross), Cressida's assistant, Boggs (Mahershala Ali), Katniss' bodyguard of sorts; and Castor (Wes Chatham) and brother Pollux (Elden Henson).
Check out their posters below, and don't forget The Hunger Games: Mockingjay—Part 1 hits theaters Nov. 21!