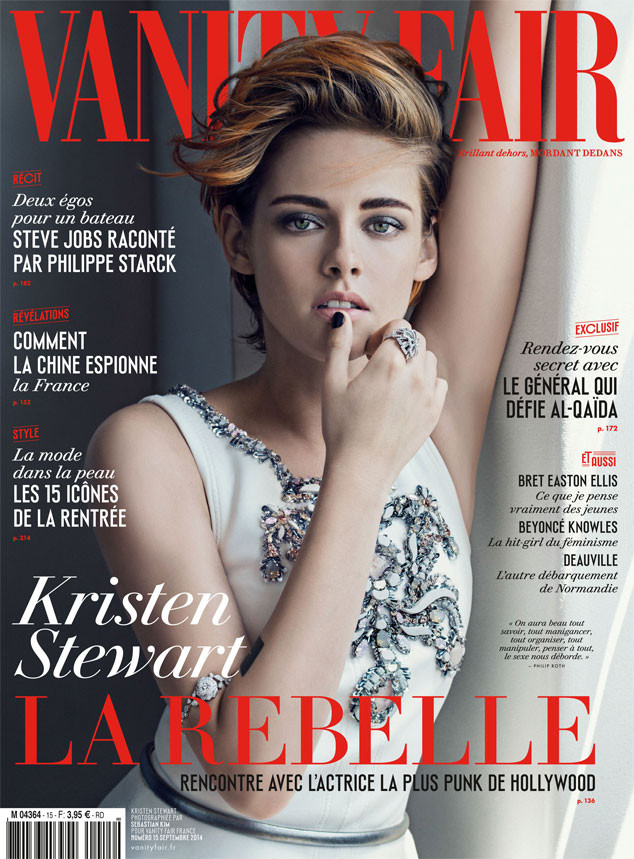 Sebastian Kim/Vanity Fair France
Remember how Kirsten Stewart doesn't care about being loved or hated because "it doesn't keep me from doing my s--t"? Well, that hasn't changed.
During an in-depth interview with Vanity Fair France, the actress (who also snagged the September issue cover!) revealed that she does feel a certain way about how things are handled in the media, but the stories and constant craving to know what's going on in her private life doesn't affect the 24-year-old because—well, to put it in K.Stew's words—no one knows "d--k s--t" about what's happening.
C'mon, did you expect anything less from K.Stew? Exactly. Anyway, here's what she had to say about the press: