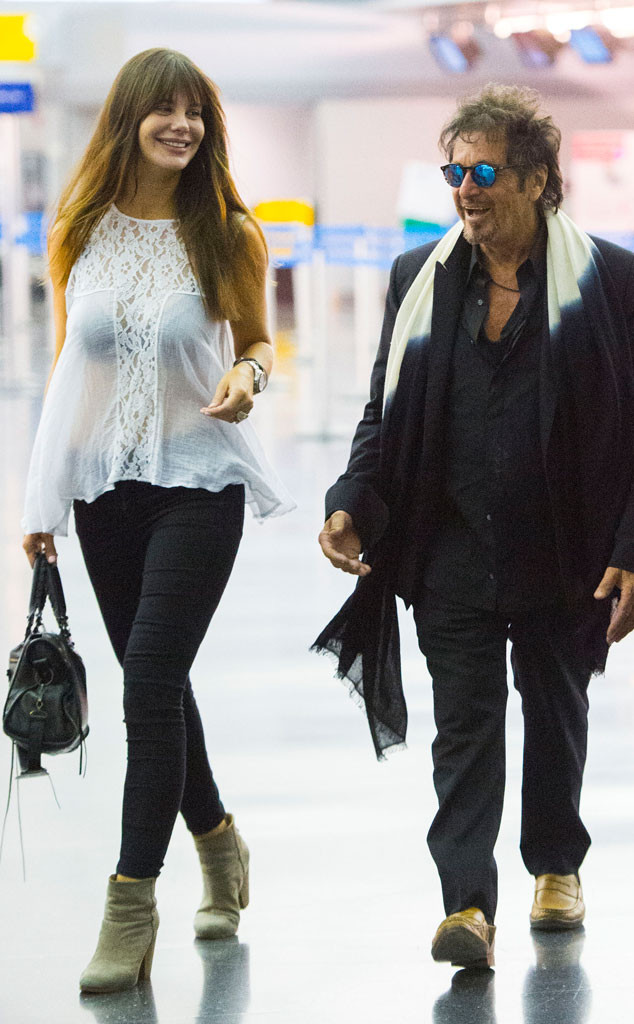 Splash News
Love is in the air!
Al Pacino was spotted walking through JFK Airport in New York City Thursday morning after taking a cross-country flight with his girlfriend, Lucila Sola.
The legendary 74-year-old actor laughed as his much-younger gal pal smiled to fellow passengers as they made their way through the arrivals terminal, and appeared to be in exceptionally good spirits.
By the way, when we say much younger, we mean more than half his age considering she's only 35.
Sola donned a see-through white blouse with a black bra and black skinny jeans, while her leading man opted to stay comfortable during the flight in an all-black layered outfit.