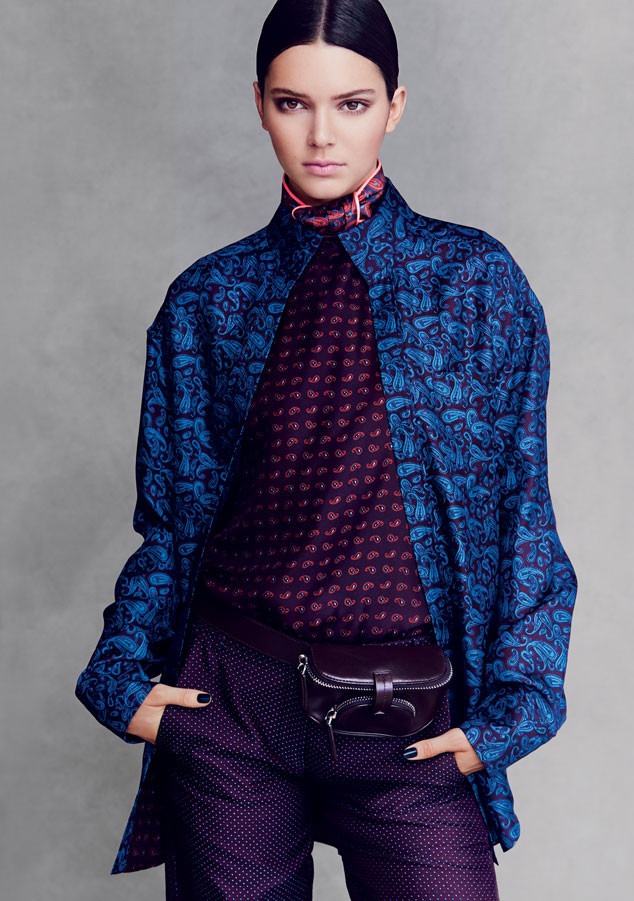 VOGUE/Patrick Demarchelier
Five months after Kim Kardashian scored her first Vogue cover with husband Kanye West, Kendall Jenner has managed to nab a spot in the pages of the American fashion bible.
Of course, it's not a cover (no, that honor was given to Cara Delevingne, Karlie Kloss and Joan Smalls), but it is a major fashion spread in the September issue—you know, the publication's biggest edition of the year. Also, it should be noted that the star has already landed next month's cover for Teen Vogue.  
 
With her signature dark hair slicked back, Kendall gives her best fierce face while modeling head-to-toe Alexander Wang including a scarf and fanny pack (the retro accessory is making a comeback or haven't you heard?).
 
The spread was shot by Mario Testino, who partied with Kendall and her older sister Kim at a Vogue party in July.
This is actually the second time the E! star has made an appearance in a Vogue magazine. Back in May, she shot a spread for French Vogue. The stylist for that shoot, Katie Grand, gushed about working with the star. And apparently the rest of the fashion world feels the same, because she's been booking gigs nonstop.
 
We can't even imagine what her New York Fashion Week schedule is looking like!
Tune-in to a special 90-minute Keeping Up With the Kardashians leading up to Kim's wedding on Sunday, Aug. 31, at 9 p.m. on E!