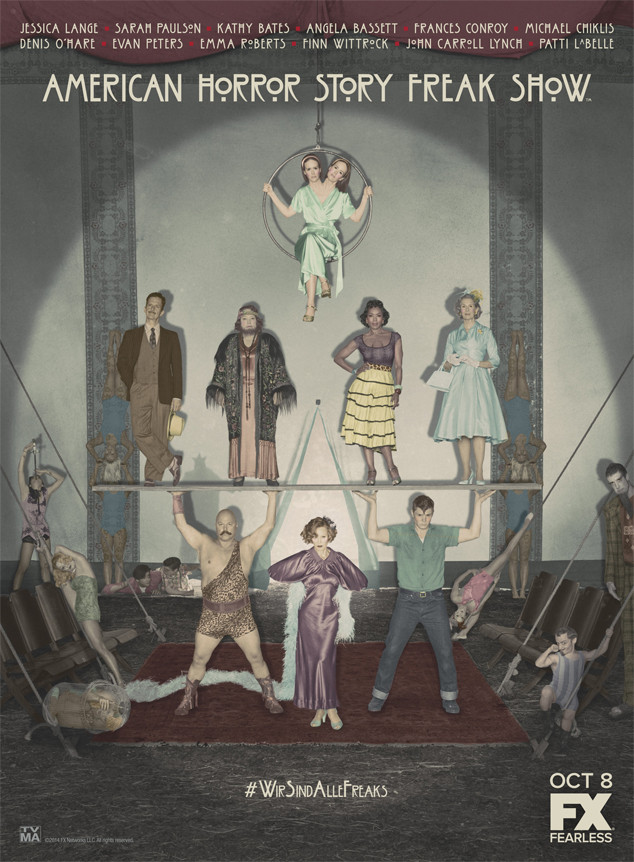 FX
You need to see the first cast art from American Horror Story: Freak Show. Four words: Bearded lady Kathy Bates. Take it all in above and then we need to talk about Jessica Lange's diva pose.
It's perfect.
Lange and Bates both won Emmys for their turns in American Horror Story: Coven and will return for the Freak Show in October. Also part of the Freak Show: Sarah Paulson, Angela Bassett, Denis O'Hare, Frances Conroy, Emma Roberts, Evan Peters, Michael Chiklis, Finn Wittrock, John Carroll Lynch, Patti LaBelle (yep!) and Gabourey Sidibe.
Does Bassett's character have three breasts?!