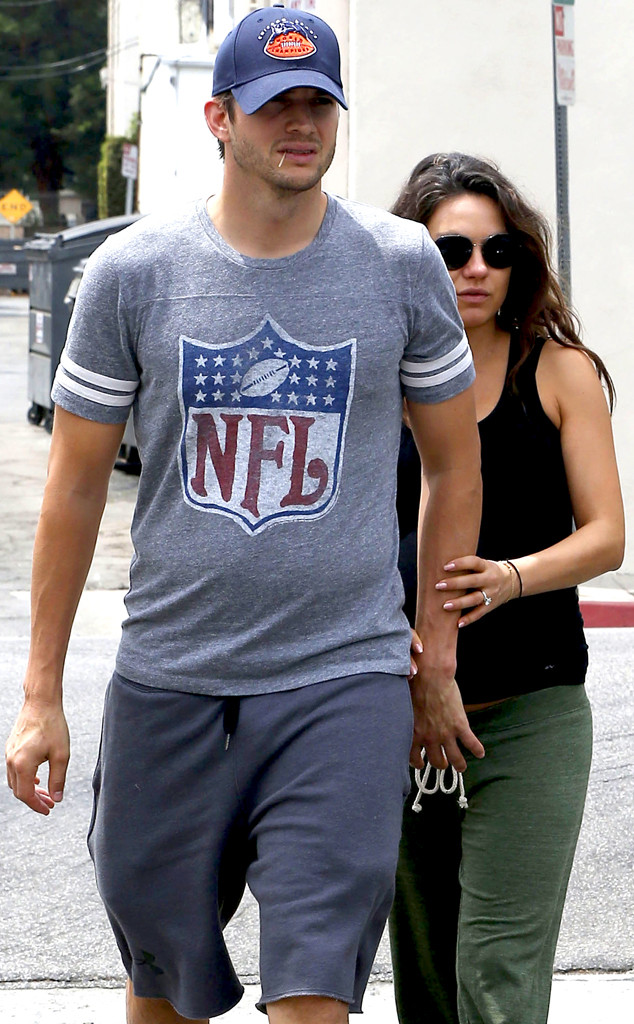 Javiles/FAMEFLYNET PICTURES
Mila Kunis is in the home stretch!
With her due date fast approaching, the actress has been spending added one-on-one time with her fiancé, Ashton Kutcher. "Ashton is not letting Mila out of his sight. They are spending every moment together," a source tells E! News of the couple, who plan to marry sometime after the Friends With Benefits star gives birth. "He can't wait."
Kunis has previously said that only Kutcher and her doctor will be allowed in the delivery room when she gives birth, and her That '70s Show co-star will be "head-to-head" and not looking at her "shredded vagina." All jokes aside, the source says, "Mila is so excited about the baby. She's not nervous at all. She's been really calm and chill about it all."