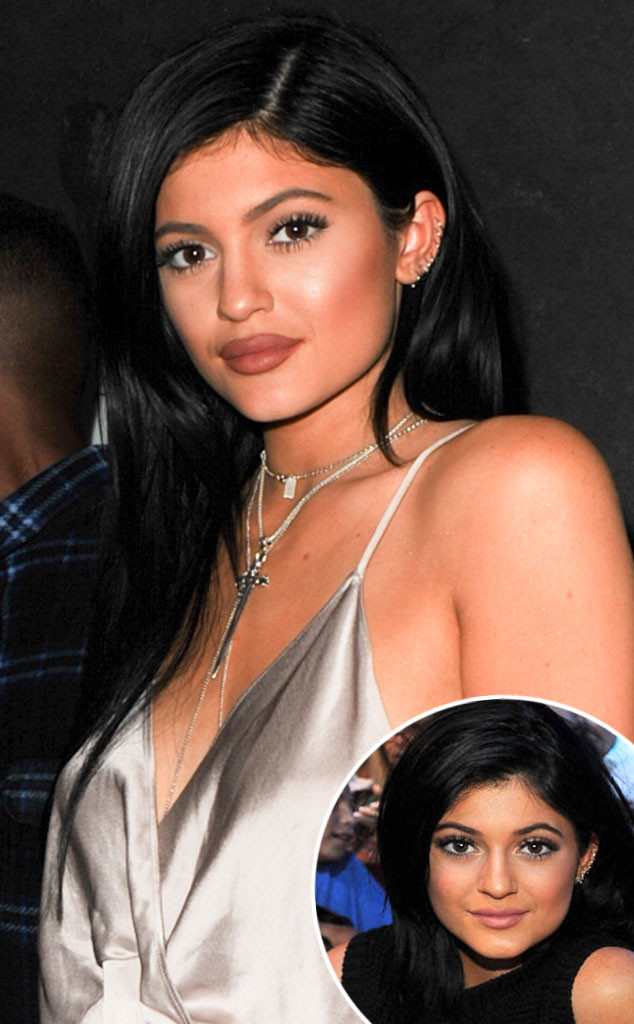 Lilly Lawrence/Getty Images
Goodbye blue, hello new!
Kylie Jenner was rocking cerulean locks for a while there, but now she's fully embraced her naturally all-black tresses, with a little help from some hair extensions.
The 17-year-old shaved the back of her head for her birthday earlier this month. So, she's gone blue and then she got a birthday buzz, so it would make sense that the next move would be extensions.
Kylie posted a pic of her new pin-straight, very long locks on Instagram with the caption, "pacsunn whaaaaart@joycebonelli long hair don't care," referencing celebrity makeup artist Joyce Bonelli.