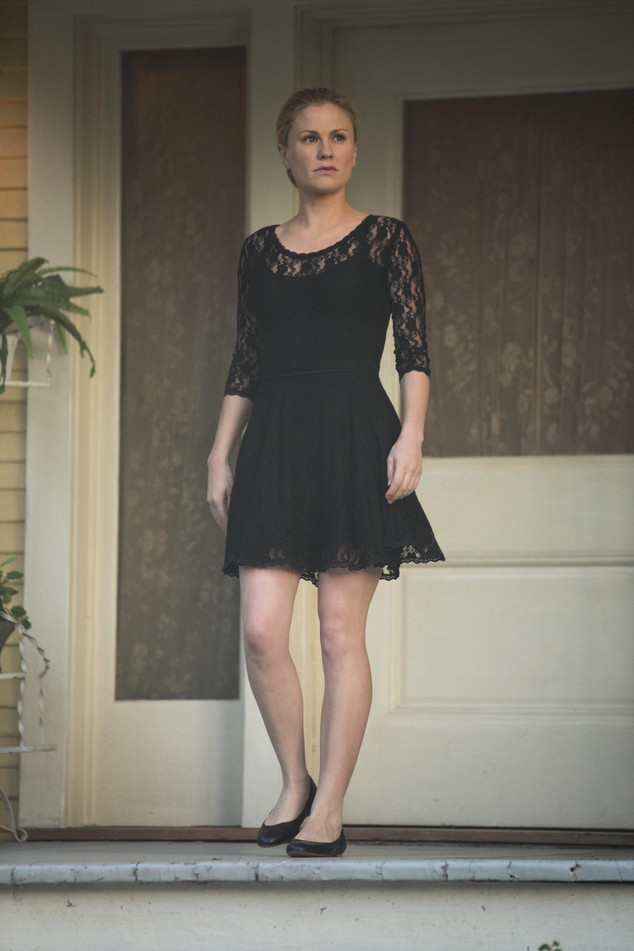 HBO
The biggest mystery of the True Blood series finale has been answered. Warning, spoilers!
Sookie Stackhouse married a stuntman! At the end of True Blood, viewers were treated to a flashforward of a married—and pregnant—happy Sookie (Anna Paquin) at a Thanksgiving dinner. Her mystery man was never revealed, but he was played by stuntman Timothy Eulich.
After Bill's death, Sookie went on to fulfill his wish and live a normal life. Executive producer Brian Buckner explained that he felt it was "irrelevant" to know who Sookie ended up with.