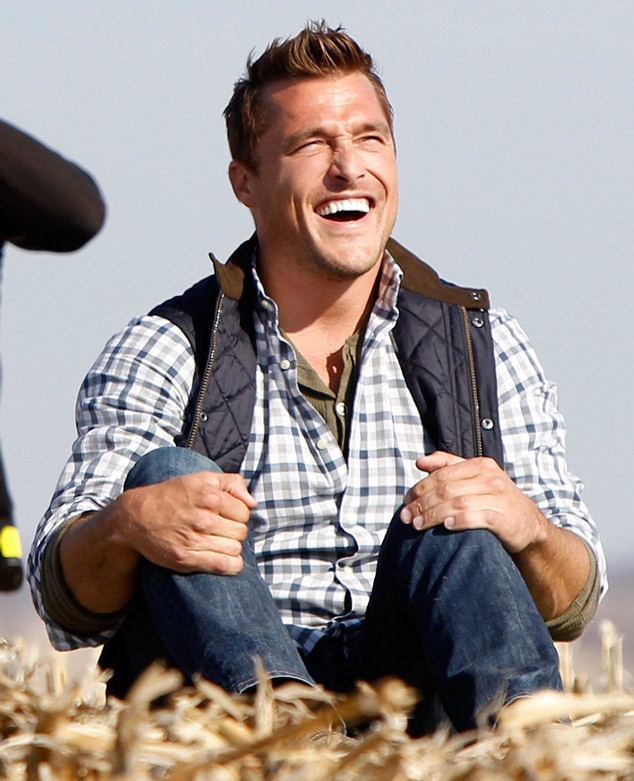 ABC
It's official: Chris Soules is the next Bachelor. The former Bachelorette contestant was officially announced on Good Morning America Wednesday morning. Soules competed during Andi Dorfman's season of The Bachelorette.
E! previously reported Chris was the next Bachelor.
Soules, known to fans as "Farmer Chris," was the frontrunner for some time. Sources previously told E! News it was between Farmer Chris and Arie Luyendyk Jr. Arie took to Twitter earlier this week to announce he was out of the running to be the next Bachelor.
"I'm not the Bachelor, have fun on the farm people," Arie wrote, before adding, "Thanks for the kind words everyone. It wasn't meant to be, and I'm okay with it. Happy I can move forward."
Chris said he was "humbled," "flattered" and "grateful" to be chosen as the new Bachelor. "I mean, coming from a small town I never really expected to have this opportunity to be on either show let alone to be the lead on The Bachelor, so it's been awesome," he said on Good Morning America.
Chris said he was able to tell his parents about his new adventure and everybody's been supportive. "It's my mom's favorite show," he shared.
As for his time on Andi's Bachelorette season, Chris said he did fall for her and he thinks he's ready for love again. "Absolutely, that's why I am doing it. I believe in the process I believe in what I went through on the previous show and that's why I am doing it I wouldn't do it if I didn't feel like..."
Soules did a Twitter question and answer after the GMA announcement and revealed he's received some advice from his former flame, Andi. "I've been able to remain friends with Andi and she encouraged me to just be myself!" he tweeted.
"I am going to do my best and think I'll do well," he said on GMA. "I'm looking forward to it."