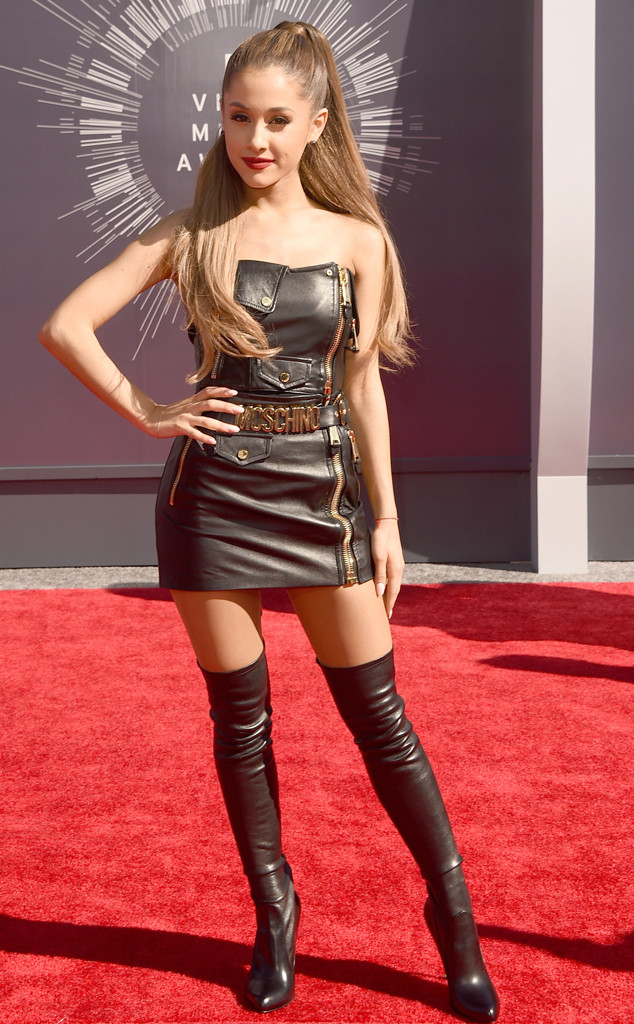 Ariana Grande's last name happens to also be the medium-sized drink at Starbucks, but that doesn't mean it's her go-to beverage size.
"No, sometimes I get that venti, you know?" she says in an interview with Time. "Some days that's what you need in your life."
To clarify, the 21-year-old "Problem" singer says she "obviously" doesn't have dairy "because I'm a vegan," but soy lattes from the 'bucks "taste out of this world to me."
In the same interview, Ariana is asked about her "go-to-moves in the club." While you can see her, Nicki Minaj and Jessie J twerk it up in their "Bang Bang" music video, Ariana's description is much more entertaining. Because when she hits the club, "There's a lot of strutting to the beat. There's a lot of sitting down and leg-kicking and voguing and posing and hair flipping involved."