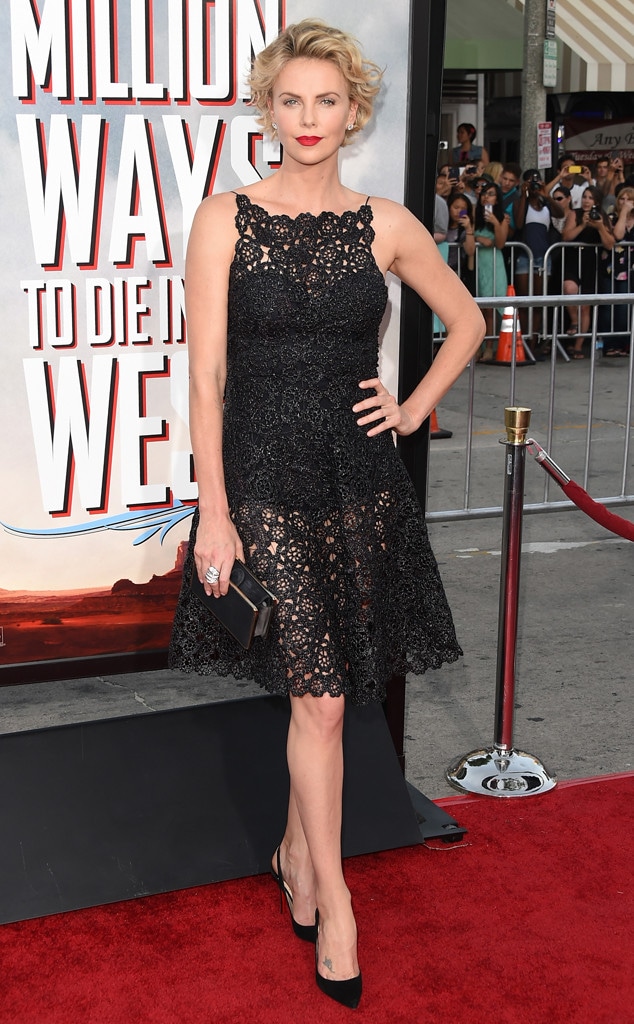 Jason Merritt/Getty Images
While society tries to make women feel like they must find the fountain of youth to be happy, Charlize Theron is here to remind us that with age comes power, strength and true beauty.
During an interview with Women's Wear Daily, the blond bombshell dished on her ideas of beauty and womanhood—and the 39-year-old did not hold back.
"I think that women find their strength and power in their sexuality, in their sensuality within, [through] getting older and being secure within that," she began to say.
"It's ironic that we've built the beauty world around 20-year-olds, when they have no f--kin' concept about wisdom, what life is about, having a few relationships below [their] belt and feeling hardships, to grow into [their] skin and feel confident within [themselves] and to feel the value of who [they] are, not because of a man or because of something like that. And I think that's such a beautiful thing," she continued.
Charlize then added that these reasons are why she feels women really come into their own later in life.
"And that's why I think people say women come into their prime in their 40s. And then for some reason our society just wants to go…it's like a dead flower. [She pulls a flower from a vase.] It's like we wilt for some reason. And men are like fine wines — the older they get, the better they get. It's such a misconception, and it's such a lost opportunity because that's when I think women are really in the true moment of their sensuality. I can't believe I almost killed that flower to make a point."
Preach, sista.