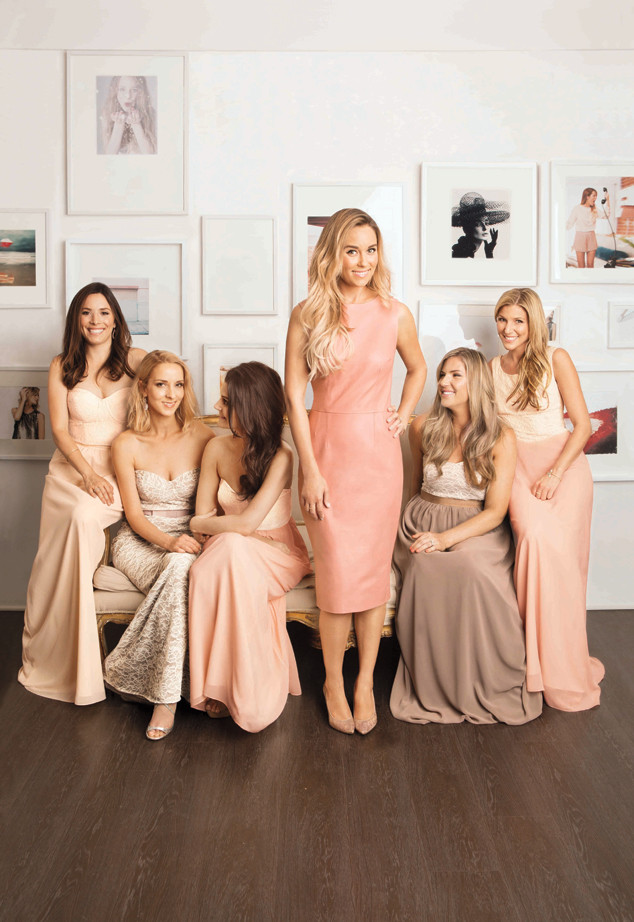 Courtesy Martha Stewart Weddings
Look at all the shades of blush and bashful!
Lauren Conrad has lined up nine of the nearest and dearest ladies in her life to be bridesmaids at her upcoming nuptials—and while some brides-to-be are content with a general "pick out something black" when it comes to dressing their wedding parties, that is obviously not L.C.'s style.
In fact, in addition to designing the dresses that her pals will be wearing when she ties the knot with William Tell in the near future, Conrad has started her own line of bridesmaid dresses, all of them styles fit to be worn after the I-dos as well.