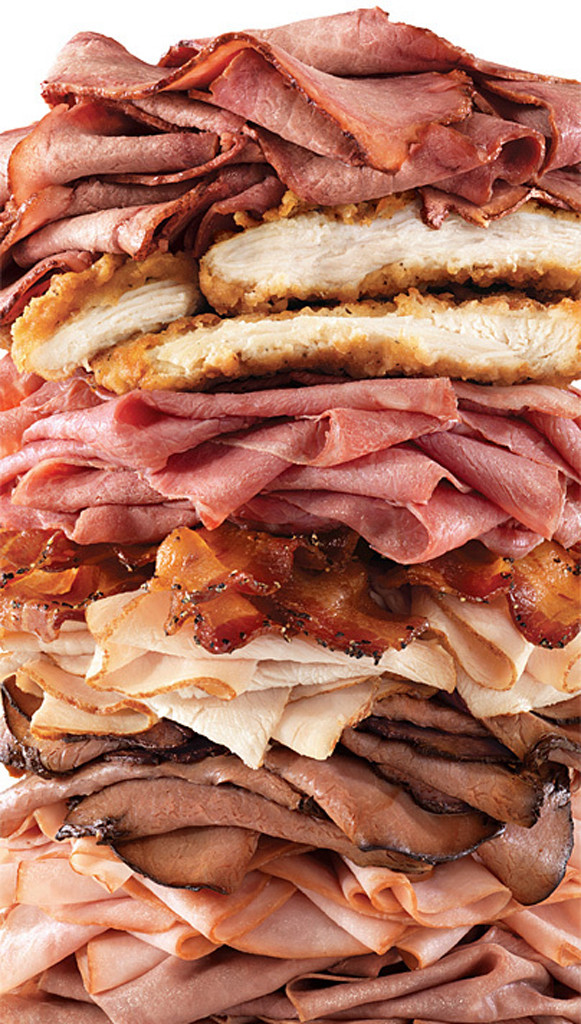 Arby's
You may have heard about it, you may have even read about it...
Ladies and gentlemen, please meet the Meat Mountain.
Yup, you read that right. Arby's is now pleased to serve you (only off of their secret menu, of course) one of the biggest, baddest sandwiches around.
It's true, sometimes more is more, not that this particular delicacy—if we can call it that—falls under that category.
So what exactly can you expect to eat if you're ballsy enough to order one for yourself?
Well, first of all, this hunk o' protein won't come all beautifully contained in packaging because, as one would expect, it's too damn huge.