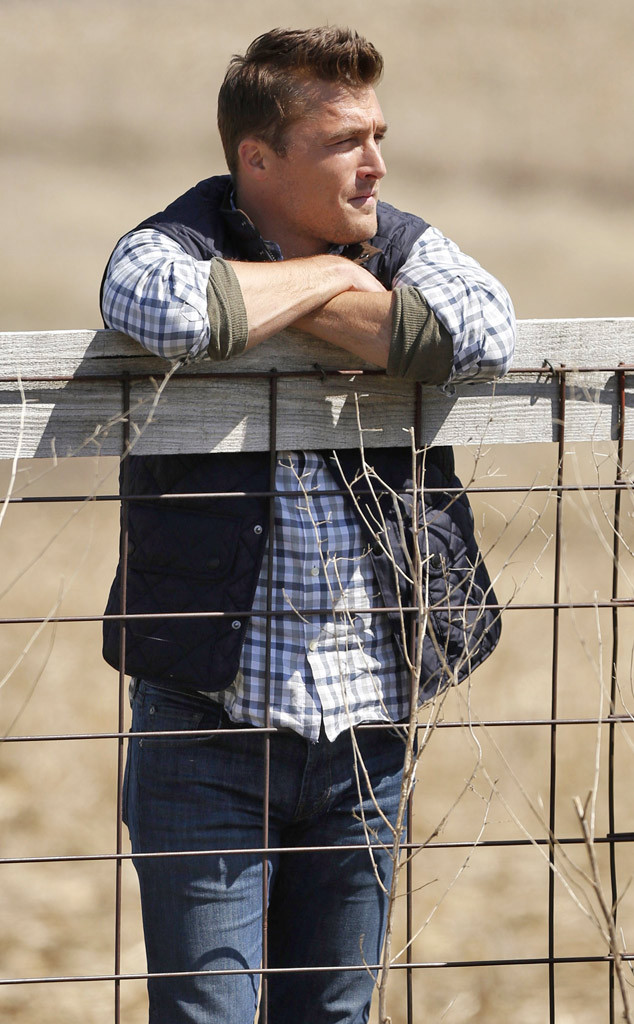 ABC
Anyone else feel like heading out to the country?
It's official: we're totally crushing on a farmer! Chris Soules, The Bachelorette fan favorite, was officially named the new Bachelor on Wednesday, beating out former contestant Arie Luyendyk Jr. to become ABC's next leading man.
The fourth-generation farmer from Arlington, Iowa, (who has about 12,000 hogs), already proved he was worthy of becoming America's next most-sought after man (or reality TV star, same diff!) during his time with Andi Dorfman, but we're sharing nine facts you may not know about him, but totally need to.
Warning, these will make you want to make an embarrassing audition video in an attempt to compete with 24 other women for Chris' heart. (Any videographers out there? Asking for...a friend.)