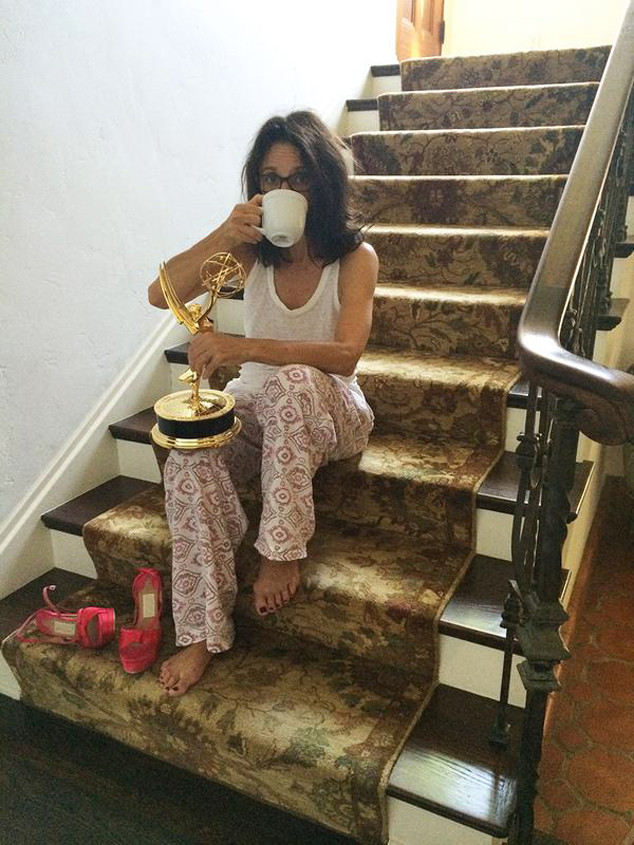 Twitter
It's safe to say that the television academy is a fan of Julia Louis-Dreyfus.
The 53-year-old stunner took home the Emmy for Best Actress in a Comedy Series last night for her portrayal of Selina Meyer on Veep, marking her fifth Emmy win and 15th nomination.
Of course, the former Seinfeld star, who now holds the record for the most Emmy nods for any comedic actress on TV, managed to further steal the spotlight by sharing an epic smooch with Breaking Bad's Bryan Cranston, who took home the accolade for Best Actor in a Drama Series, before she went on to have a particularly saucy night with a very special someone.
Namely, her Emmy statue.