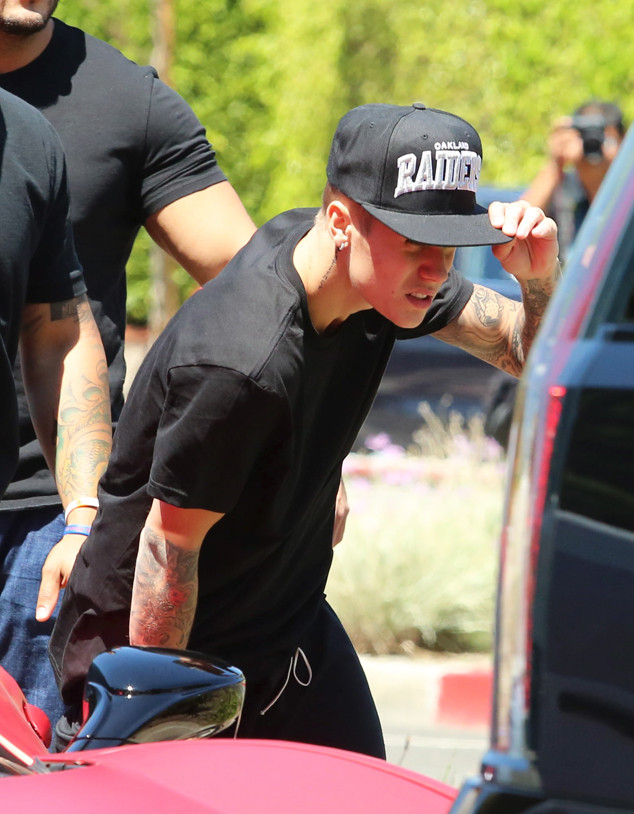 X17online.com
Justin Bieber's car had an unwelcome love tap while cruising Los Angeles today.
The singer, who was with Sean Kingston, was allegedly rear-ended by paparazzi while driving his red Ferrari in West Hollywood earlier this afternoon, after he saw the paparazzo following him in a Prius. No one was injured, but Bieber took to Twitter to vent his frustrations with the shutterbugs' reported reckless moves on the road.
"There should be laws against what I just experienced. We should have learned from the death of Princess Diana...," he began. "...I don't have a problem with Paparazzi but when they act recklessly they put us all in danger."
The unfortunate incident comes a day after a rumored reunion with ex-girlfriend Selena Gomez.