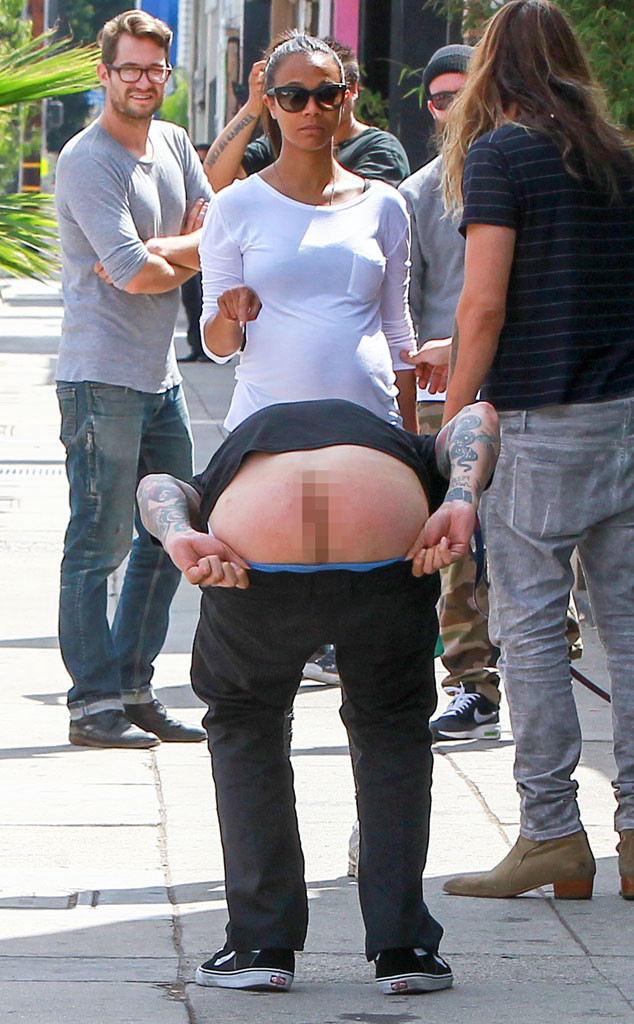 Bauergriffin.com
It's not easy to steal the spotlight from pregnant Guardians of the Galaxy star Zoe Saldana, but one unidentified man (and his butt crack) managed to do just that!
Zoe, 36, and hubby Marco Perego were out and about in Hollywood yesterday afternoon when they were photobombed by a mooning man (not to be confused with a VMA Moonman—and don't worry, Nicki Minaj, your butt is way bigger and better than this guy's).
Marco seemed somewhat amused by the fella dropping his pants for the paparazzi, but Zoe didn't so much as crack a smile at the half-naked sight before her. The mom-to-be did notice the slightly red buttocks, though, because she pointed right at it with an annoyed look on her face that almost said, "Kiss it, why don't ya?"