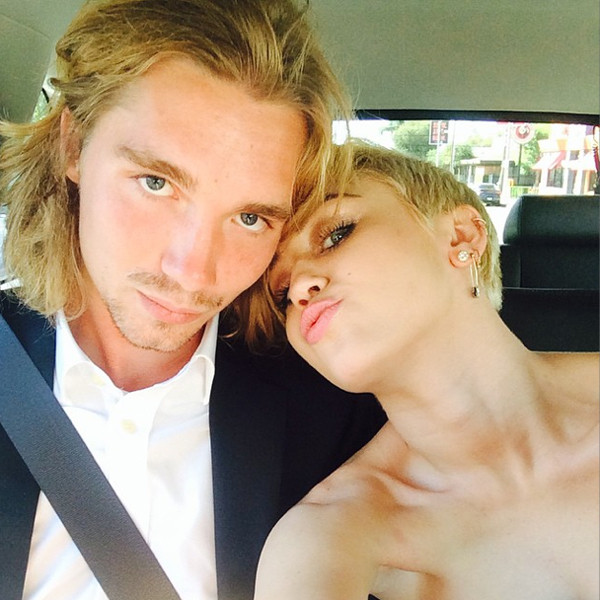 Instagram/Twitter
Miley Cyrus introduced the world to Jesse Helt when he accepted her MTV VMA for Video of the Year on her behalf over the weekend, but now more information about the homeless youth is being revealed.
E! News has learned that there is a warrant out for the arrest of the Salem, Ore., native for violation of probation, stemming from previous charges including criminal trespassing and criminal mischief.
He was also charged with burglary after a 2010 incident where he attempted to break into an apartment.
According to recent court documents, Helt violated his probation on numerous occasions after failing to take a drug test, failing to report to his probation officer, breaching his curfew, not finishing his community service hours and more.
On Sunday, Helt was on the arm of Cyrus all throughout the MTV Video Music Awards and gave an emotional speech about homeless teens in America.
"My name is Jesse, and I'm accepting this award on behalf of 1.6 million runaways and homeless youth who are starving lost and scared right now," he told the crowd nervously, while Cyrus looked on with tears in her eyes.
"I know this because I am one of these people. I have survived in shelters all over this city…Though I may have been invisible to you on the streets I have a lot of the same dreams that brought many of you here tonight."
At the end of the night, Cyrus encouraged her fans to go to her Facebook page to donate and raise awareness for My Friend's Place, a homeless shelter for youths in Hollywood.